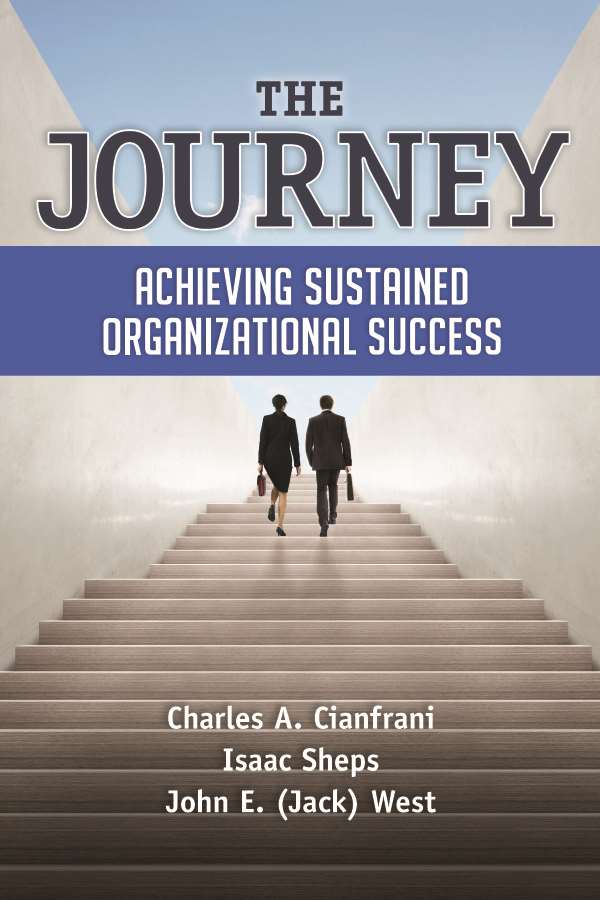 The Journey
Achieving Sustained Organizational Success
Charles A. Cianfrani, Isaac Sheps, John E. (Jack) West
Hardcover,
209 pages, Published 2019
Dimensions: 6 x 9
ISBN: 978-0-87389-9864
Item Number: H1561
Member Price: $
42.00
List Price: $

60.00
Looking to purchase for a course or large group?
Keywords
leadership
organizational identity
strategy
engagement
relationship management
Description
In today's competitive environment, it's no longer enough to satisfy your customers. To sustain success, you must meet the needs and expectations of all relevant interested parties of your organization.

The journey is a process in which those needs and expectations are inputs, and sustained success is the output. To transform the inputs into sustained success, the organization must establish and implement the right processes. This represents 'what' must be done. The organization also must ensure that it has the behaviors and competences needed to maintain these processes, representing 'how' things should be done.

This book covers both the 'what' and 'how' aspects of achieving sustained success and is a guide for top managers ready to embark on this journey. The chapters serve as a sequential checklist that elaborates on the key elements of the process, with each element building on the next as readers are guided through their journey.