The Art of Integrating Strategic Planning, Process Metrics, Risk Mitigation, and Auditing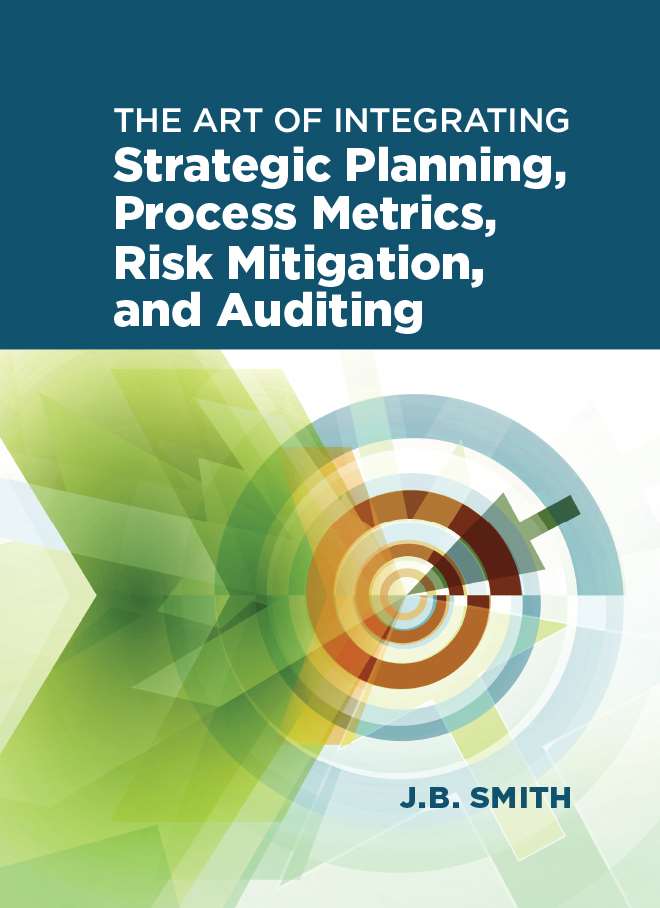 The Art of Integrating Strategic Planning, Process Metrics, Risk Mitigation, and Auditing
J.B. Smith
Hardcover,
216 pages, Published 2016
Dimensions: 7 x 10
ISBN: 978-0-87389-925-3
Item Number: H1503
Member Price: $
42.00
List Price: $

60.00
Looking to purchase for a course or large group?
Keywords
strategic planning
performance metrics
auditing
compliance
sustainability
Description
The author's lessons learned—during more than 25 years of hands-on quality management experience in environments including manufacturing, medical devices, military, aerospace, automotive, and logistics—are condensed in this book to provide reference material to both beginners and seasoned professionals in the development and sustainability of an effective quality and operational system.
Experiences shared in this book include the design from ground zero-to-deployment, risk mitigation, and maintenance of quality standards such as ISO 9001, AS9100, ISO/TS 16949, TL 9000, FDA/GMP and C-TPAT standard, and Lean Six Sigma principles.
The main focus of this book is to promote the use of the internal auditing tool as a feedback mechanism not only for compliance verification but also for the measurement and enhancement of the system's effectiveness. The catalysts for this goal are:

Auditing beyond compliance to include identification of improvement opportunities
Use of process metrics as feedback mechanism in the discovery of hidden factories and risks
Concepts and models discussed in this book are clearly illustrated using anonymous real-life examples encountered in day-to-day operations. These examples include lessons learned associated with compliance, continuous improvement, and techniques in the conversion of performance metrics as process indicators, savings' generators, and risk mitigation. The examples and models are simple and easy to understand accompanied with templates for quick application on the creation of problem statements, root cause analysis methods, and design of action plans with measurement of success.
Workshop modules for 'training the trainers' are included in this book with practical hands-on exercises on the different tools associated with problem solving, development of process metrics for risk mitigations and auditing.