The ASQ Pocket Guide to Root Cause Analysis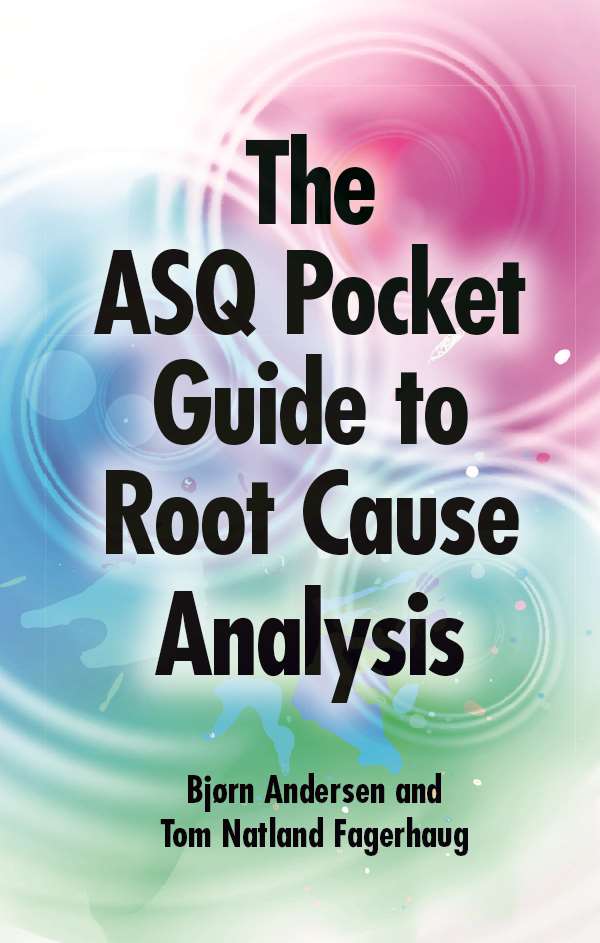 The ASQ Pocket Guide to Root Cause Analysis
Bjørn Andersen, Tom Natland Fagerhaug
Spiralbound,
136 pages, Published 2013
Dimensions: Pocket Guide
ISBN: 978-0-87389-863-8
Item Number: H1460
Member Price: $
20.30
List Price: $

29.00
Looking to purchase for a course or large group?
Description
All organizations experience unintended variation and its consequences. Such problems exist within a broad range of scope, persistence, and severity across different industries. Some problems cause minor nuisances, others leads to loss of customers or money, others yet can be a matter of life and death.
The purpose of this pocket guide is to provide you with easily accessible knowledge about the art of problem solving, with a specific focus on identifying and eliminating root causes of problems.
Root cause analysis is a skill that absolutely everybody should master, irrespective of which sector you work in, what educational background you have, and which position in the organization you hold. The content in this little pocket guide can contribute to disseminating this skill a little further in the world.