The Process Auditing and Techniques Guide, Second Edition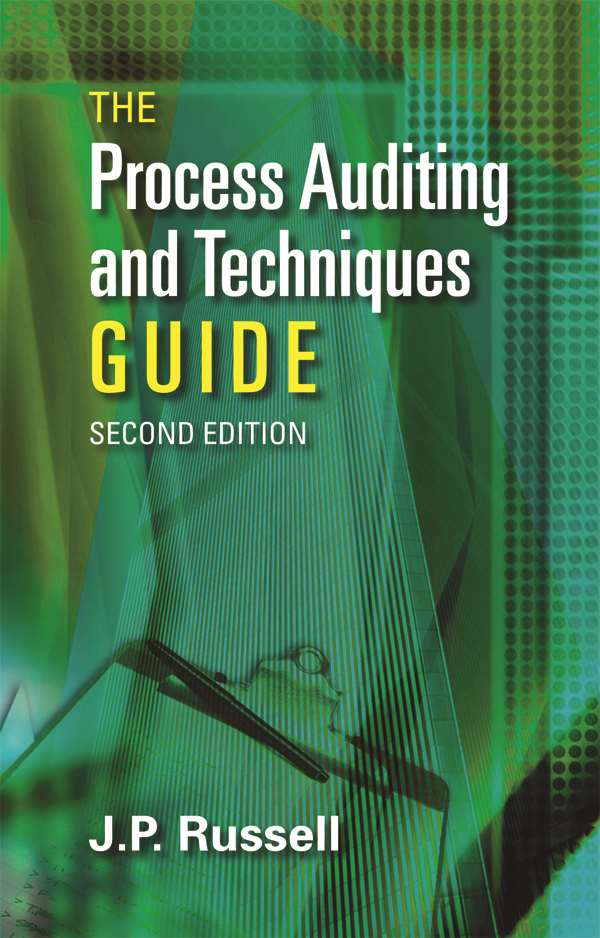 The Process Auditing and Techniques Guide, Second Edition
J.P. Russell
Spiralbound,
152 pages, Published 2010
Dimensions: Pocket Guide
ISBN: 978-0-87389-782-2
Item Number: H1346
Member Price: $
21.00
List Price: $

30.00
Looking to purchase for a course or large group?
Description
In this pocket guide, best-selling author J.P. Russell focuses on the methods and techniques of conducting internal and external process audits. Learn how to evaluate process controls, use process flow, turtle, spider and tree diagrams, verify process conformity and effectiveness, and compose an audit report assessing compliance, controls, risk and process optimization. This guide is ideal for individuals who have a general understanding of auditing techniques and is written for auditors who conduct first-, second-, and third-party audits to any standard or work instruction.