Human Error Reduction in Manufacturing, Second Edition (e-book)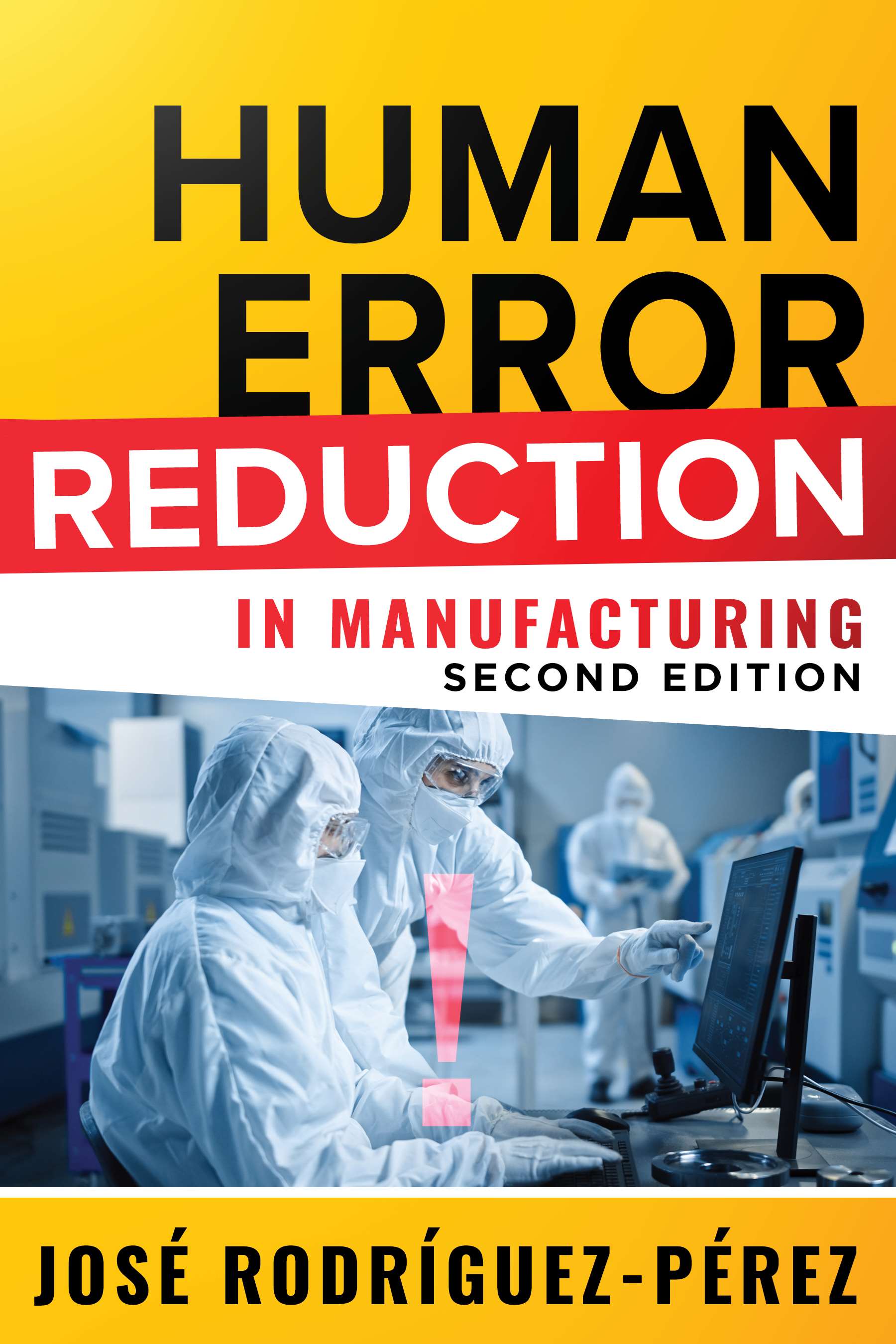 Human Error Reduction in Manufacturing, Second Edition (e-book)
José Rodriguez-Pérez
ePub,
270 pages, Published 2023
Dimensions: 6 x 9 inches
ISBN: 978-1-63694-091-5
Item Number: E1594
Member Price: $
49
List Price: $

70
Looking to purchase for a course or large group?
Keywords
human error reduction
root cause analysis
process improvement
Description
In any type of industry (manufacturing, services, transportation, etc.), human errors are the consequences of procedures not being followed, lack of attention, or simply, human error. In this second edition of Human Error Reduction in Manufacturing, major enhancements include:
Impacts of a positive and strong quality and compliance culture in the reduction of human failures, including errors.
Discussion of the benefits of people engagement to enhance quality culture and why it's important.
Ways to help people work toward the company's goals.
Expansion of categories and examples of root causes.
Updated diagnostic tool (with newly defined categories) used to investigate human errors.
Written in a direct style, this book provides readers with useful information on theories, methods, and specific techniques that can be applied to investigate and control human failures in any type of industry or sector.

José (Pepe) Rodriguez-Pérez, PhD, is president of Business Excellence Consulting, Inc., (BEC), a Puerto Rico-based, consulting, training, and remediation firm that focuses on the areas of regulatory compliance, FDA-regulatory training, and risk management. He is a biologist with a doctoral degree in biology from the University of Granada (Spain). Over his career, he has served as an educator, technical services manager, and a science advisor to the FDA.