Risk Management Using Failure Mode and Effect Analysis (FMEA) (e-book)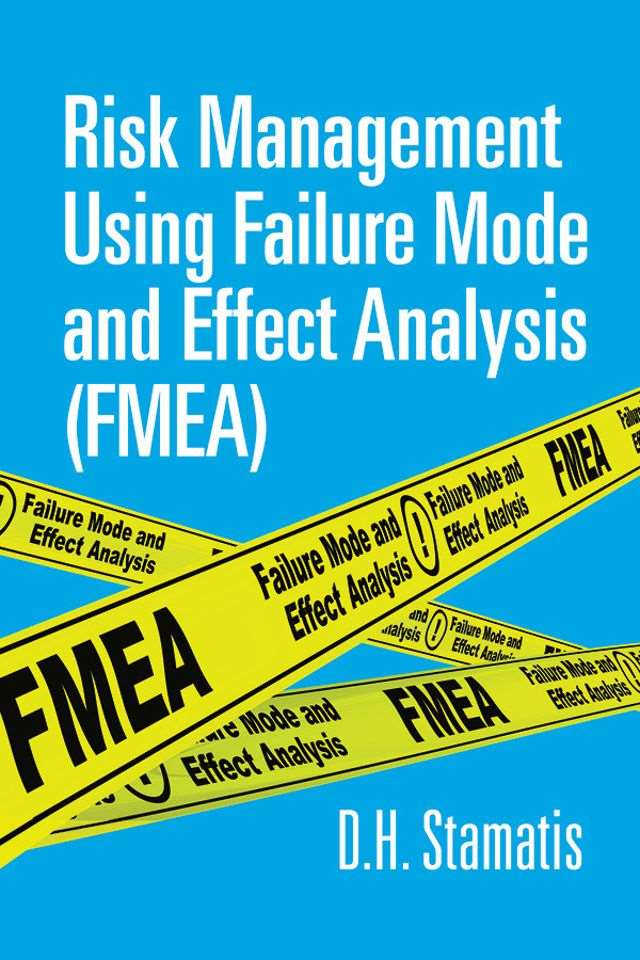 Risk Management Using Failure Mode and Effect Analysis (FMEA) (e-book)
D.H. Stamatis
PDF,
118 pages, Published 2019
ISBN: 9781951058692
Item Number: E1553
Member Price: $
42.00
List Price: $

60.00
Looking to purchase for a course or large group?
Keywords
FMEA
risk
control plans
reliability
Description
Risk is everywhere. It does not matter where we are or what we do. It affects us on a personal level, but it also affects us in our world of commerce and our business.

This indispensable summary guide is for everyone who wants some fast information regarding failures and how to deal with them.

It explores the evaluation process of risk by utilizing one of the core methodologies available: failure modes and effects analysis (FMEA). The intent is to make the concepts easy to understand and explain why FMEA is used in many industries with positive results to either eliminate or mitigate risk.