The ASQ Pocket Guide to Failure Mode and Effect Analysis (FMEA)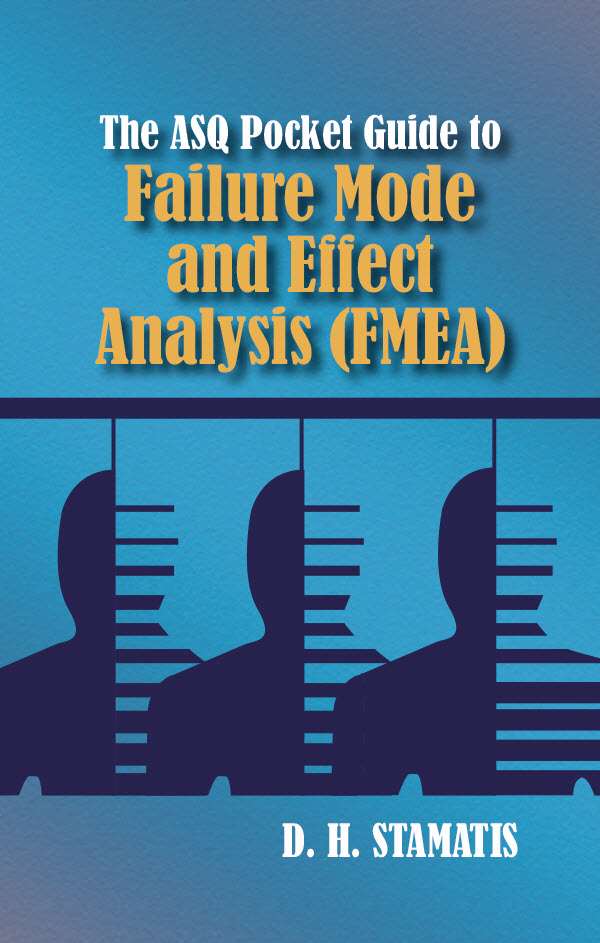 The ASQ Pocket Guide to Failure Mode and Effect Analysis (FMEA)
D.H. Stamatis
PDF,
272 pages, Published 2014
Dimensions: Pocket Guide
ISBN: 9780873898997
Item Number: E1468
Member Price: $
20.30
List Price: $

29.00
Looking to purchase for a course or large group?
Keywords
FMEA
failure mode and effect analysis
Description
The recognition that all well-managed companies are interested in preventing or at least minimizing risk in their operations is the concept of risk management analysis. This pocket guide explores the process of evaluation of risk by utilizing one of the core methodologies available: the failure mode and effect analysis (FMEA).
The intent in this "Pocket FMEA" is to provide the reader with a booklet that makes the FMEA concept easy to understand and provide some guidelines as to why FMEA is used in so many industries with positive results. The booklet is not a complete reference on FMEA, but rather a summary guide for anyone who wants some fast information regarding failures and how to deal with them.
It covers risk, reliability and FMEA, prerequisites of FMEA, what an FMEA is, robustness, the FMEA form and rankings, types of FMEA, and much more.