5S for Service Organizations and Offices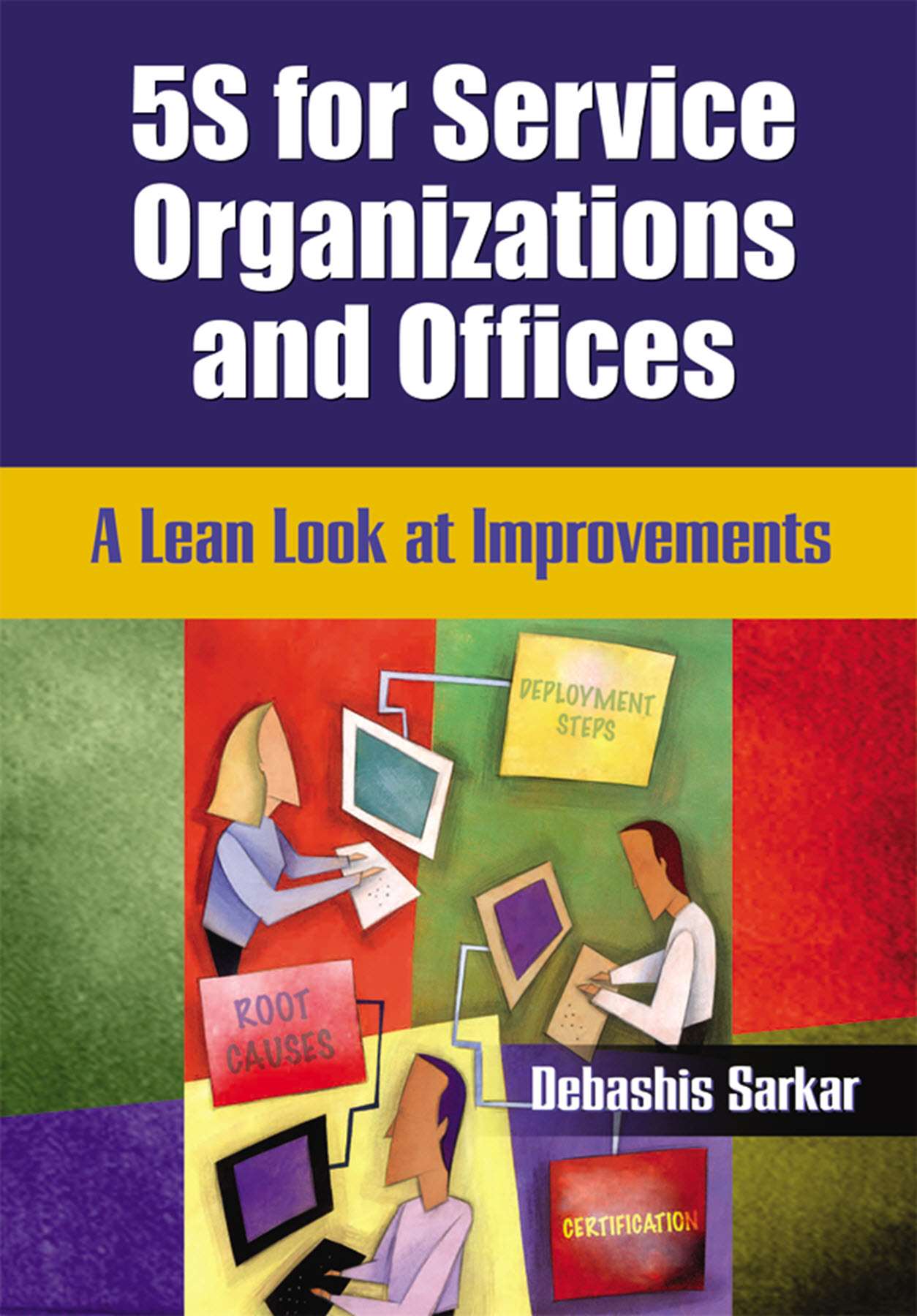 5S for Service Organizations and Offices
A Lean Look at Improvements
Debashis Sarkar
PDF,
144 pages, Published 2005
ISBN: 9780873891158
Item Number: E1271
Member Price: $
39.90
List Price: $

57.00
Looking to purchase for a course or large group?
Keywords
5S
Healthcare
Education
Lean
Government
Service
Description
5S is a simple and immensely practical approach to quality improvement which, when implemented effectively, can transform the fabric of a company. Traditionally used in manufacturing companies for little more than housekeeping, its latent power has yet to be leveraged by service companies. Author Debashis Sarkar has pioneered a blueprint for 5S implementation that can take service organizations to greater heights. The principles can also be applied to offices, education institutes, hospitals, and also manufacturing companies who wish to adopt 5S to its full potential.
Immensely practical and hands-on, this book is based on the author's experience in catalyzing an enterprise-wide 5S implementation in India's largest private sector bank, spread across more than 700 locations not only in India but also in places such as Canada, Singapore, Dubai, and London. This change initiative touched more than 15,000 people and had the involvement of employees across all levels of the organization. The book is based on all that he applied and learnt during this massive roll out.
5S can be converted to a management practice when implemented as a change initiative involving the organization at all levels, from the CEO to the process associate. Implementation requires an all-encompassing workplace system comprising structure, people, processes, practices, and infrastructure. Such a holistic implementation moves 5S away from being just another methodology and to an intervention that can change the hearts and minds of the employees, irrespective of the state of maturity of the organization in improvements.
Includes numerous templates that can be used to implement the ideas contained in the book.