Juran, Quality, and a Century of Improvement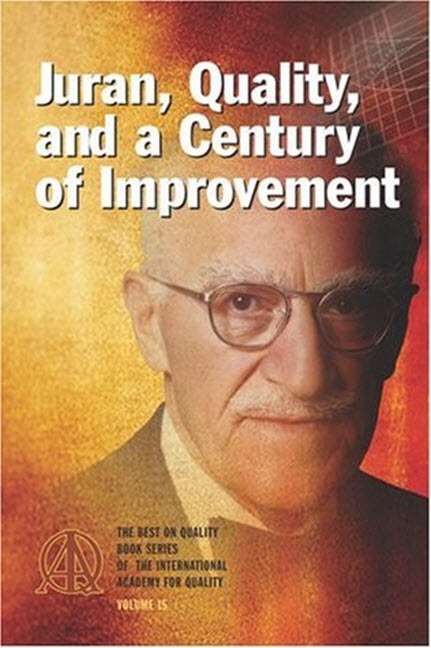 Juran, Quality, and a Century of Improvement
The Best on Quality Book Series of the International Academy for Quality, Volume 15
Kenneth S. Stephens
PDF,
320 pages, Published 2004
ISBN: 9780873892773
Item Number: E1232
Member Price: $
42.00
List Price: $

60.00
Looking to purchase for a course or large group?
Keywords
Quality Management
Global Quality
Total Quality Management
Description
The fifteenth edition of this influential book series is a tribute to the person and works of Dr. Joseph M. Juran. For over three-quarters of a century the quality discipline has been blessed by the person and dynamics of Dr. Juran. His philosophies and contributions to the quality disciplines, his longevity as a contributor, and his vision in managing for quality, have had significant influences on the world of quality. Among the world renowned contributors (and International Academy for Quality members) to this volume include: Frank M. Gryna, A. Blanton Godfrey, Yoshio Kondo, Joe DeFeo, and Greg Watson.