From Quality to Business Excellence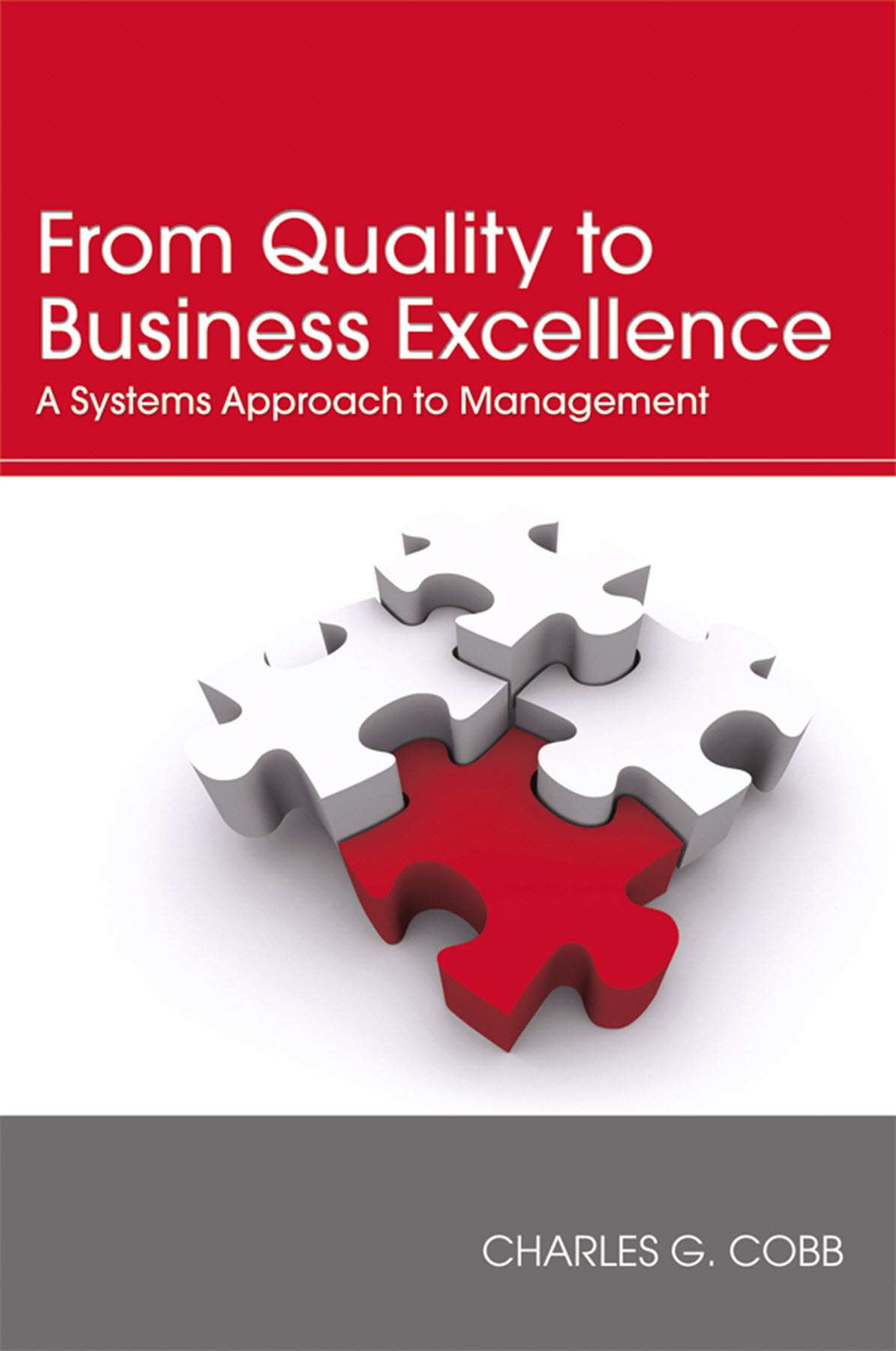 From Quality to Business Excellence
A Systems Approach to Management
Charles G. Cobb
PDF,
264 pages, Published 2002
ISBN: 9781636940557
Item Number: E1178
Member Price: $
39.20
List Price: $

56.00
Looking to purchase for a course or large group?
Keywords
Healthcare
Government
Quality Management
Service
Total Quality Management
Change Management
Manufacturing
Description
As the face of business continues to change, organizations are looking for new ways to remain competitive and profitable. Many businesses have succumb to the "program du jour" management trap, jumping from one management philosophy to the next looking for the ultimate solution. ISO 9000, Baldrige, Six Sigma…which is the best program for your company?
From Quality to Business Excellence: A Systems Approach to Management
demonstrates how these and other management philosophies compliment each other and form the basis for a new systems approach to management. By better understanding how these approaches all potentially fit together, managers will be able to use these tools more effectively in a much more integrated approach.
From Quality to Business Excellence
will show how to integrate a management approach using a variety of methods to bring the most out of your business.
---
COMMENTS FROM OTHER CUSTOMERS
Average Customer Rating:
(5 of 5 based on 2 reviews)
" This is a great book! It does a very effective job of integrating quality concepts into the notion of Business Excellence. The book recommends a systems approach to management systems design and covers a broad range relevant topics. The author backs up his recommendations with a fair amount of actual cases. End notes itemize a broad range of references that can be used to gain more in-depth knowledge about the topics. The book is loaded with figures and tables to make the material understandable. This is good reading for business professionals. If you want to get your line managers hooked on quality get them a copy of this book."


| | |
| --- | --- |
| | a reader from New Hampshire |
" An excellent book for the new direction of quality implementation. Quality is becoming part of business that is responsible for improving its bottom line results rather than policing its activities. I found the book easy to read and very informative."

| | |
| --- | --- |
| | Ahmed Almaziad – Riyadh, Saudi Arabia |
---
Benefits:

Shift from a narrow, compliance-orientation to Quality Management to a high-impact, continuous improvement orientation that drives business results
Learn how to apply the right management tools to your situation
Create your own high performance management system to last for decades
Use Information Technology More Effectively to Drive Business Results
Build in the capability to absorb new techniques as they emerge
Avoid gut-wrenching (and costly) restarts to accommodate new methods and standards



Contents:

Introduction (Historical Backgrounds and Trends, A Vision for the Future)
Quality Systems Background (ISO 9000, Baldrige, Compliance vs. Continuous Improvement)
Management Approach
Designing Integrated Management Systems
Strategic Planning, Alignment, and Metrics
Integrated Process Improvement Approach
The Role of Information Technology
Other Enablers and Constraints
Putting it All Together
Keeping the Process Moving
Overall Summary (Integrated Systems Approach, Business Systems Engineering)