The Team Excellence past presentations offer examples of what over 1,000 of the most successful companies in world have presented at our World Conference on Quality and Improvement. You will be able to see how top professionals used quality techniques to identify problems and create solutions that created efficiencies for their companies. By exploring our library of case studies, you can discover new tools to implement at your own company.

Review presentations from Team Excellence award recipients from the past nine years.
Service - Past presentations
Manufacturing - Past presentations
---
Healthcare - Past presentations
---
Government - Past presentations

Housing and Development Board
RQuest4
Singapore
This project focused on eliminating water wastage from washing activities in public housing. Using PDCA to identify and validate areas for improvement, the team succeeded in reusing 100 percent of the drained-off water, resulting in zero water wastage and enhanced water management. This allowed the Housing and Development Board (HDB) to meet the target in the Singapore Sustainable Blueprint, shaping Singapore into a more sustainable living environment. HDB estates also achieved a Green Mark Award for sustainability in the built environment.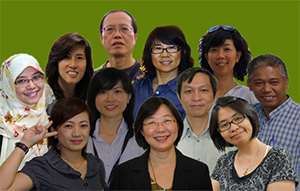 PTT Public Company Limited
PTT Oil BU Team
Chatuchak, Bangkok, Thailand
This project focused on improving the ordering and payment process by introducing a payment method called "direct approve." By following PDCA, cost of quality was utilized for project selection, whereas process flow analysis, kaizen, Pareto diagram, pros and cons analysis, and ECRS were applied to identify root causes and final solution. As a result, direct approve increased customer satisfaction, eliminated credit risk, reduced processing time, and potentially saved up to US$2 million per year.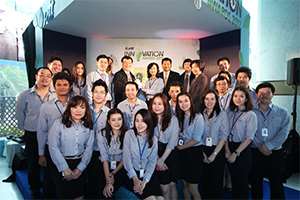 Republic of Singapore Navy
Selamat Hull
Singapore, Singapored
This project tackles propeller cone defects for Singapore Navy frigates. The team used the PDCA approach to solve the problem while aligning to its organizational goals. Methods and tools like Gantt chart, Pareto analysis, cause and effect analysis, decision matrix, SCAMPER, and tree diagram were used to uncover root causes and generate solutions. The problem was overcome and the team achieved its organizational goal of logistic support to ships. A cost savings of approximately $1.6 million was generated.