Women in Quality Symposium
---
December 9, 2020

On the Edge: The Art of High-impact Leadership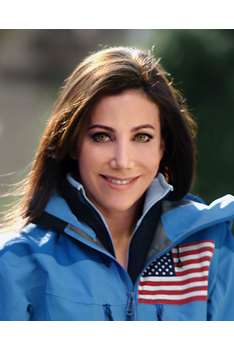 Alison Levine, First American Women's Everest Expedition Team Captain
Imagine yourself on the highest mountain in the world. You have to deal with the physiological effects of extreme altitude--along with bone-chilling temperatures, battering winds, and a climbing team that's counting on all of its members to make smart decisions. There's simply no room for poor judgment -- one mistake or misstep can result in an "unrecoverable error." In any situation where lives on are the line or the stakes are exceptionally high--there's no better training ground for leaders than settings where people are pushed beyond their perceived limits. Drawing on her experience as team captain of the first American Women's Everest Expedition, Alison Levine makes a compelling case that the leadership principles that apply in the world of extreme adventure also apply to today's rigorously competitive business environments.
Alison Levine is no stranger to punishing environments. She has survived sub-zero temperatures, hurricane force winds, sudden avalanches…and a career on Wall Street.

Levine has climbed the highest peak on every continent, served as the team captain of the first American Women's Everest Expedition, and skied across the Arctic Circle to the geographic North Pole. In January 2008 she made history as the first American to follow a remote route across west Antarctica for 600 miles to the South Pole. She completed this arduous journey on skis while hauling 150 lbs of her gear and supplies in a sled harnessed to her waist. Her success in extreme environments is noteworthy given she had three heart surgeries and also suffers from a neurological disease that causes the arteries that feed her fingers and toes to collapse in cold weather, leaving her at extreme risk for frostbite

Levine spent four years as an adjunct professor at the United States Military Academy at West Point where she focused on the topic of leading teams in extreme environments. She is the author of the New York Times best-seller On the Edge, which is a compilation of lessons she learned during her various expeditions, and she's here today to share some of those lessons with us.