From the WCQI TPC Chair
On behalf of the WCQI Technical Program Committee, I am pleased to invite you to attend this year's World Conference. The 2021 program is truly timely and relevant, with more than 85 sessions addressing essential role of quality for organizations, countries, companies, and people moving toward a post-pandemic world.
This year's TPC identified a robust mix of presentations geared toward young quality professionals, experienced quality experts, and everyone in between. The committee's selections span an array of topics as well, ensuring that attendees will gain insight into best practices and processes regarding data analysis, audits, Quality 4.0, robotics, risk, lean, Six Sigma, and effectively navigating your team, career and company in an uncertain virtual world.
And thanks to contributions from of ASQ's Technical Communities, the WCQI 2021 agenda includes sessions from the Society's QMD, Service Innovation, Audit, Statistics, Education and Healthcare Divisions, all of which provide forward-thinking applications for the quality professional and highlight the real-world expertise of our members.
I'm looking forward to WCQI 2021 – in addition to a meaningful educational experience I hope you'll join me at WCQI 2021 and take advantage of an opportunity to learn, engage and celebrate our amazing quality community.
Best regards,
Shawn Armstrong
WCQI TPC Chair
Industries and Job Titles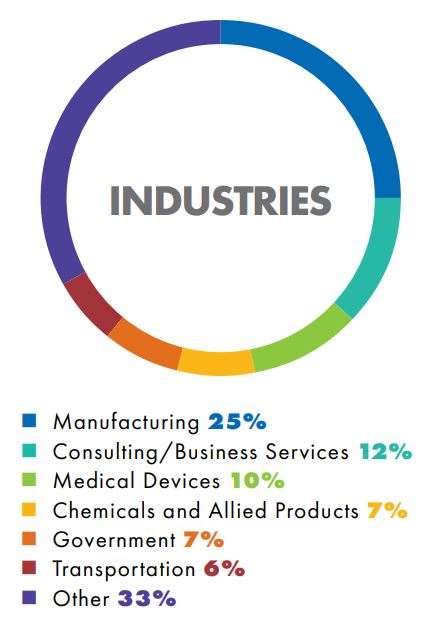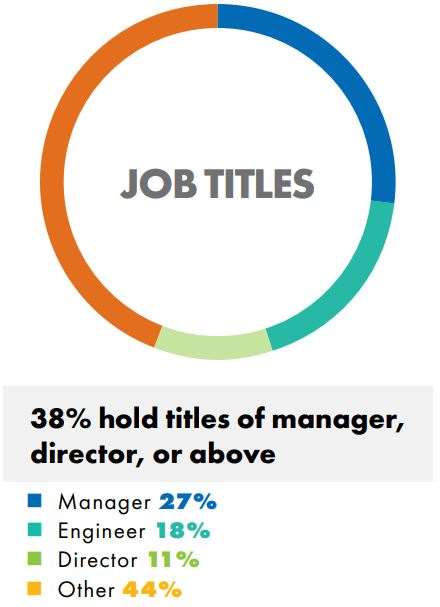 Demographics and Firmographics
Demographics

Gender
Male
54%
Female
43%
Age
Under 25
0%
25 – 34
7%
35 – 44
20%
45 – 54
29%
55 – 64
30%
65+
9%
Prefer not to respond
5%
Firmographics

Industry
Manufacturing
25%
Consulting/Business Services
12%
Medical Devices
10%
Chemicals & Allied Products
7%
Government
7%
Transportation
6%
Title/Function
Manager
27%
Engineer
18%
Director
11%
Demographics – Member Type and Country
ASQ Membership

Professional
43%
Senior or Fellow
35%
Organizational
15%
Associate
5%
Student
1%
Country

USA
81%
Canada
5%
Mexico
2%
Australia
1%
Brazil
1%
Dominican Republic
1%
India
1%
Trinidad & Tobago
1%
United Arab Emirates
1%
United Kingdom of Great Britain & Northern Ireland
1%
Snapshot of Organizations in Attendance at the 2020 Conference:
3M
Abbott Laboratories
Agilent Technologies
Amazon
Amentum
American Red Cross
Analog Devices, Inc.
Aristocrat Technologies
ARORA
ARI-JP Laboratories
Black & Veatch
Boston Scientific
Burns & McDonnell
Canadian Blood Services
Cardinal Health
Collins Aerospace
CONSLT
Corning Incorporated
Corteva Agriscience
Dow Chemical
Edwards Lifesciences
Express Scripts
FDA
Fedex/ Fedex Express
Florida Department Of Health
General Motors
Glaxosmithkline
Illumina
Ingersoll Rand
Intel Corporation
John Deere Financial
Lockheed Martin
Mattel
Medtronic
MFG
MFGAERO
MFGPHARM
Milliporesigma
Pilot Chemical Company
Procter & Gamble
Raytheon
Rockwell Automation
Skyworks Solutions De Mexico
Southwest Airlines
Southwest Gas Corporation
Streck
Stryker
The Boeing Company
Thermo Fisher Scientific
Wells Fargo
2020 WCQI Testimonials
"Tremendous value!"
"Very informative and great way to connect!"
"It gave superb results with NO logistics (travel, etc.) required! I cannot travel for at least a year, so this was optimal for me."
"I gained valuable knowledge that I couldn't have gotten any other way."