Keynote Speakers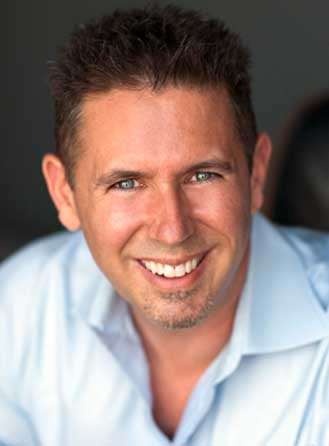 Patrick Schwerdtfeger


Biography
Patrick Schwerdtfeger is a business futurist specializing in technology trends including big data, artificial intelligence, fintech, and blockchain. He is the author of "Anarchy, Inc.: Profiting in a Decentralized World with Artificial Intelligence and Blockchain", as well as four other books, and has lectured at numerous academic institutions including Purdue and Stanford Universities. He is also a regular speaker for Bloomberg TV, founder of Trend Mastery Inc., and host of the Strategic Business Insights video blog (with over 25,000 subscribers and 5 million views on YouTube). Schwerdtfeger has spoken about business trends, technology, and digital marketing at hundreds of conferences all around the world.
His previous books include "Keynote Mastery: The Personal Journey of a Professional Speaker" (2016, Authority Publishing), "Marketing Shortcuts for the Self-Employed" (2011, John Wiley & Sons, Inc.), "Webify Your Business: Internet Marketing Secrets for the Self-Employed" (2009) and "Make Yourself Useful: Marketing in the 21st Century" (2008). Three of his books have won awards in their respective categories. He has been featured by the New York Times, L.A. Times, San Francisco Chronicle, Reader's Digest, CNN Money, NPR, Fortune, Bloomberg Businessweek, the Associated Press, Money Magazine, and Forbes, among many others.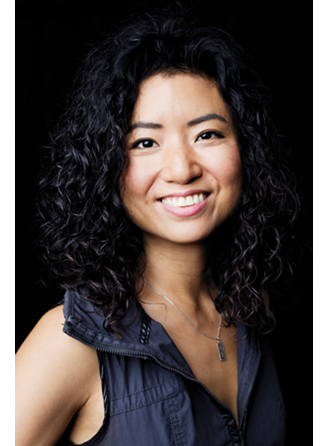 Dr. Tricia Wang


Biography
Dr. Tricia Wang is a global technology ethnographer and co-founder of Sudden Compass, a firm that helps companies leverage data to move at the speed of their customers. Past clients include Fortune 500 companies to tech start-ups, such as Proctor and Gamble and Spotify. She also co-founded Magpie Kingdom, a consultancy that advises companies on how to build off of cultural innovation in China and publishes their popular newsletter on youth and internet culture. She is a recognized leading authority on digital transformation, operationalizing data science, customer experience, and ethics of personal data usage in artificial intelligence.
In addition to her work in industry, Tricia has spent decades researching youth culture, social media, and Chinese internet culture. Tricia has a BA in Communication and a Ph.D. in Sociology from UC San Diego. She holds affiliate positions at Harvard University's Berkman Center for Internet & Society and at New York University's Interactive Telecommunications Program. She is a Fulbright Fellow and National Science Foundation Fellow, where she is the first Western scholar to work with China Internet Network Information in Beijing. Tricia is also a documentary filmmaker, an HIV/AIDS activist, and a hip-hop education advocate.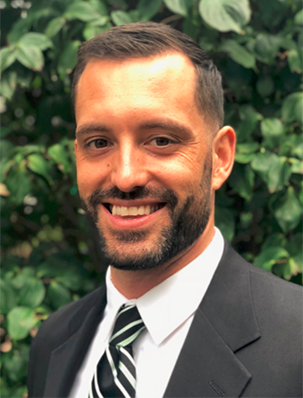 Benjamin Lavoie


Biography
Benjamin Lavoie is global head of technology & innovation for Anheuser-Busch Inbev, the world's largest beverage company, where he is responsible for digital transformation of the global supply organization, which includes ensuring that a supply chain consisting of over 1,000 facilities across 126 countries is real-time, connected, and continuously optimizing. Ben is a certified Lean Six Sigma Master Black Belt, Agile Scrum Master, project management professional, design thinking facilitator and data scientist. Prior to these roles, Ben was the senior director for operations in North America and also led the global implementation of Lean Six Sigma for Anheuser-Busch Inbev. His diverse operational and digital experiences have allowed him to leverage Lean Six Sigma programs within one of the largest CPG companies in the world. Ben has a bachelor's degree in chemical & biomedical engineering, an MBA in operations management & finance from Boston University, and an executive master's degree in supply chain management from Washington University.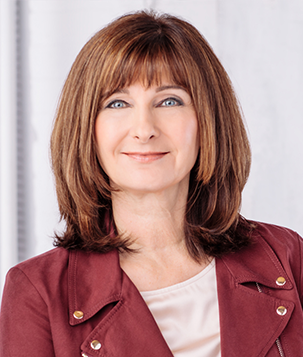 Cheryl Cran


Biography
Cheryl Cran is the founder of NextMapping™/NextMapping.com and the CEO of parent company Synthesis at Work Inc. She is recognized as the #1 Future of Work influencer by Onalytica and is the author of 7 books including "NextMapping™ – Anticipate, Navigate and Create the Future of Work".
Other books include "The Art of Change Leadership – Driving Transformation In a Fast Paced-World" (Wiley 2015), "101 Ways to Make Generations X, Y and Zoomers Happy at Work" (2010) and four other books on the ultimate leadership skills needed to be future of work ready.
Cheryl's future of work thought leadership has been featured in publications such as HuffPost, Forbes, IABC Magazine, Law Magazine, Metro New York, Entrepreneur Magazine, Reader's Digest, CBS Online, NBC Online, Fox Online, and more.
For over two decades she has built a reputation for delivering extraordinary value to clients that include AT&T, Bell Mobility, Omnitel, Gartner, British Telcom, Manulife, as well as mid-sized companies and entrepreneurs in industries that include technology, health, agriculture, finance, insurance, and more.
NextMapping™ was developed as a proprietary business solution brand that encompasses all of Cheryl's work and research on the future of work and the leadership needed to navigate change in the workplace. It's time to not just hear about the future but to use NextMapping™ to get there! Technology in the workplace must be used to prepare for the future with a focus on how it can enhance outcomes for people.
The common theme of all of Cheryl's life's work is a 'people first' and digital second approach to create a more human future, helping companies to build the leadership capacity needed to 'change the world through business.'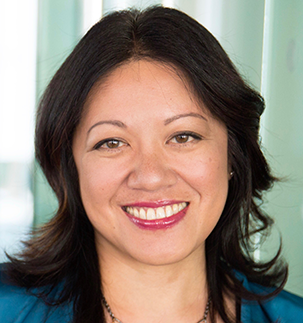 Charlene Li


Biography
For the past two decades, Charlene Li has been helping people see the future. She is the best-selling author of five books, including the New York Times best-seller "Open Leadership" and co-author of the critically-acclaimed book "Groundswell". She is working on her next book, "The Disruptor's Agenda", scheduled to publish in June 2019.
She is also an entrepreneur who founded and ran Altimeter Group, a disruptive industry analyst firm that was acquired by Prophet in 2015. With over 20 years of experience in tech and business, she has been a respected advisor to Fortune 500 companies on digital transformation and leadership.
Charlene has appeared on 60 Minutes, PBS NewsHour, ABC News, CNN and CNBC, and is frequently quoted by The Wall Street Journal, New York Times, USA Today, Reuters and The Associated Press.
Charlene was named one of the Top 50 Leadership Innovators by Inc., and one of the most creative people in business by Fast Company. She graduated magna cum laude from Harvard College and received her MBA from Harvard Business School. She lives with her husband in San Francisco and is the proud parent of two college students. Her hobbies include making fermented foods, training her cat to do tricks, and jumping off of high places.