Keynote Speakers

Mel Robbins


Biography
Mel Robbins is a serial entrepreneur, best-selling author, internationally recognized social media influencer, and one of the most sought-after motivational speakers in the world. Her digital platform inspires more than 20 million people a month with transformative videos, articles, positive psychology research, and inspiring content. Her latest book, The 5 Second Rule, has been on Amazon's "Top Ten Most Read List" and is one of the most successful audio books ever published. Her TEDx talk about change has more than 10 million views.
Robbins' media company, The Confidence Project, Inc., produces personal development programming and online courses for her global student body and corporate partners. On stage, she is a riveting, fun, and unforgettable speaker, teaching audiences a wide range of science-backed strategies with life-changing impact. She has spoken to executives at some of the world's leading brands, including AT&T, JP Morgan Chase, Cisco, Microsoft, and Optum. She is also an award-winning opinion columnist and legal analyst for CNN, a Dr. Oz healthline expert, and a contributing editor for Success Magazine. She is a graduate of Dartmouth College and Boston College Law School.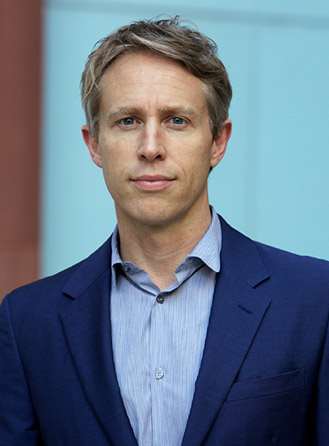 Luke Williams


Biography
At some time, someone somewhere is going to disrupt your entire industry. Shouldn't it be you? Luke Williams, author and globally recognized authority on disruptive innovation, reveals a way of thinking that has the power to transform your business and stay ahead of the game.
Williams is one of the world's leading business thinkers on innovation strategy. He has worked with leading companies across the globe and is a dynamic and sought-after management speaker, having lectured in 21 countries and addressed the United Nations General Assembly and the World Innovation Forum.
Williams is professor of marketing at NYU Stern School of Business; founder and executive director of the W.R. Berkley Innovation Labs; and a Fellow at Frog Design—an influential product strategy and design firm. He is the inventor of 30+ U.S. patents and has designed more than 100 products in industries ranging from transportation to finance, and healthcare to consumer electronics.
His views are regularly featured in media including Bloomberg BusinessWeek, Fast Company, The Wall Street Journal, and The Economist. He is the author of the international best seller, Disrupt: Think the Unthinkable to Spark Transformation in Your Business.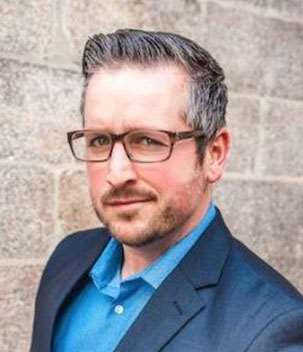 John McElligott


Biography
John McElligott has always had a passion for helping and improving the quality of life of others. As a Marine, he was employed as a combat engineer during 9/11. Specializing in demolitions, explosives, construction, and engineering, he also served as a squad automatic weapon gunner and ultimately squad leader. He was honorably discharged with the rank of Sergeant.
As co-founder of Royal Square Development and Construction (RSDC) and CEO of the Squared Collective, McElligott spearheaded technology, marketing, community engagement, and investor relations as well as being a driving force in business and economic development. Helping to grow the company from four employees to nearly 40 in 18 short months, he also worked on the acquisition and development of more than 50 properties in downtown York, PA, including but not limited to the $1.54 million Bond Building project and most recently the $14 million Market Street Revitalization project.
Prior to co-founding RSDC, McElligott served as CEO and founder of two tech startups and was a graduate of the Benjamin Franklin Technology Partners Techcelerator program, with his company being the only graduate from that cohort to receive investment funding.
A sought-after national speaker on exponential technology, robotics, artificial intelligence, economic development, and disruption nationwide, McElligott left Royal Square two years ago and is currently the president of the The Fortress Initiative, CEO of The Fortress Academy (Central Pennsylvania's first and only licensed coding bootcamp), and CEO of York Exponential, a technology company that develops and leverages robotics, machine learning, and artificial intelligence. McElligott is also the lead in the York Plan 2.0 Innovation District, a proposed, 250,000 square-foot robotics and technology campus in downtown York.
McElligott's primary passion has focused on the rise of third-tier cities. Known professionally as a vision caster and technical futurist, he believes in the power of community networking through communication and technology. He views the struggles of York, and other third-tier cities, as a reflection of the struggles of our nation as a whole, and feels it is his civic duty to tackle those problems on a community-by-community basis. By addressing these problems on a small scale, McElligott feels confident we can begin to make positive and lasting changes not only to our communities but to our nation.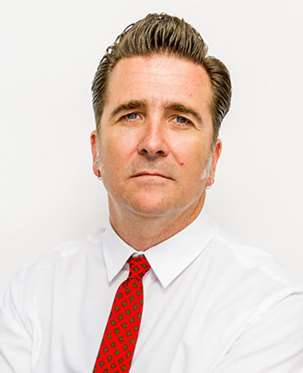 Adam Steltzner


Biography
With a rock star's presence, a storyteller's gift, and a Ph.D. in engineering physics, award-winning rocket scientist Adam Steltzner is simultaneously recognized as one of NASA's most brilliant engineers and most unique individuals.
At 20, he was an aspiring rock star, on his way home from a gig, when he noticed that the constellation of Orion had shifted from where it was hours before. That was all it took to spark his curiosity and desire to know everything about the laws that govern the universe, leading him to return to school, earn a Ph.D., and by 35, he was an engineer at NASA's Jet Propulsion Laboratories.
For 10 years, Steltzner led a team of engineers inventing, designing, testing, and retesting the revolutionary "sky crane" landing system that successfully placed the Mars rover, Curiosity, on the Martian surface in 2012. Five times heavier than its predecessors, Curiosity required an entirely new landing system for the perilous seven-minute phase when the one-ton rover—entering Martian atmosphere at 13,000 mph—must stop fully on the surface. Since then, he's been awarded honors ranging from the Smithsonian's American Ingenuity Award in technology, to GQ magazine's Spaceman of the Year. With a unique, exciting, and inspiring narrative, Steltzner discusses the power of human curiosity, the importance of fostering a culture of collaborative innovation and proves that with the "right kind of crazy," we can significantly expand boundaries and achieve the impossible. His insight and journey are captured in his book, The Right Kind of Crazy: A True Story of Teamwork, Leadership and High Stakes Innovation, released in 2016.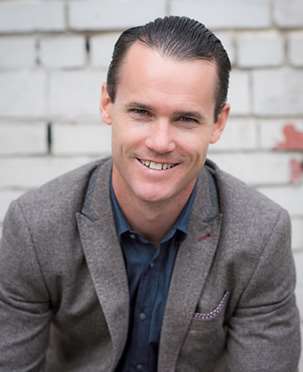 Peter Sheahan


Biography
Founder and group CEO of Karrikins Group, Peter Sheahan is internationally known for his innovative business thinking and thought leadership. With over 120 staff, in 24 cities, across nine countries, Sheahan knows firsthand the challenges of growing a business in the rapidly changing marketplace.
Sheahan and his firm have worked with some of the world's leading brands, including Apple, Cardinal Health, Goldman Sachs, Hyundai, IBM, Microsoft, Pfizer, and Wells Fargo. He is the author of seven books including business best-sellers Flip, Generation Y, Making it Happen, and Matter.
Sheahan has delivered more than 2,500 presentations to over 500,000 people in 20 different countries. He has been named one of the 25 Most Influential Speakers in the World by the National Speakers Association and is the youngest person ever to be inducted into their industry Hall of Fame.