Lean and Six Sigma Conference
---
March 1 – 4, 2021 | Virtual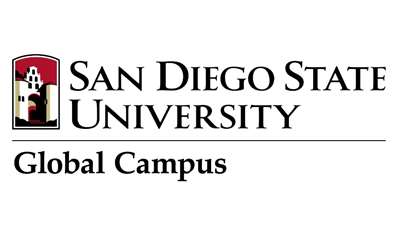 Visit our
website
for more information.
Click to view San Diego State University Sponsor Video.
San Diego State University, a campus of the California State University (CSU) system, is the oldest and largest institution of higher education in the San Diego region. Since the University was founded in 1897, SDSU has grown to offer bachelor's degrees in 84 areas of study, master's degrees in 76 areas, and doctorates in 16 disciplines.
With a student body of more than 34,000, SDSU's students participate in academic curricula that are distinguished by direct contact with faculty and an international emphasis to help our students prepare for careers in a global future. The University's alma mater has grown to more than 400,000 alumni from all over the world. For more information, please visit
San Diego State University Advanced Certificate in Biomedical Quality Systems (BQS).
SDSU Global Campus offers San Diego State University programs in a wide variety of non-traditional learning opportunities. Our goal is to expand access to SDSU's programs to all learners, no matter where located. That means expanding our on-site, off-site, and online learning opportunities with an emphasis on flexibility, accessibility, and practicality to help our students attain their career and life goals in ways that work for them.
In addition, SDSU Global Campus offers lifelong learning opportunities for seniors through Osher at SDSU, international programming through the American Language Institute, college classes for non-SDSU students through Open University, and condensed intersession courses for SDSU students via Winter Session.
Through expanded learning opportunities, forward-thinking curricula, and dedicated student services, SDSU Global Campus is bringing SDSU to you.