Lean and Six Sigma Conference
---
March 1 – 4, 2021 | Virtual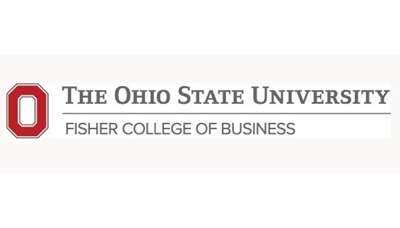 We are currently accepting applications for the Class of 2022
(classes begin December 2021) and admit students on a rolling basis.

If you have questions, please contact:
Laurie Spadaro, Director for MBOE
614-292-4209
spadaro.8@osu.edu

Visit fisher.osu.edu/graduate/mboe for more information.
The Ohio State University Fisher College of Business
Master of Business Operational Excellence Program
How do you create an organization where everyone is continuously learning, improving and remaining committed to its purpose every day? Leaders from various industries including healthcare, information technology, manufacturing and finance are constantly searching for the answer to this question.
Through research, teaching and engagement with exemplary organizations, we found that creating this perpetual learning organization and culture requires four distinct components, which we've incorporated into the Master of Business Operational Excellence (MBOE) program.
The MBOE program is an innovative 13-month executive master's degree program focused on preparing leaders who are able to design and manage at various levels within their organizations, and includes the option for Lean Six Sigma Black Belt Certification. Experienced project coaches and sponsors guide our students during their learning journeys, helping them become experts in four areas: building operational excellence systems, driving decisions with data, creating and sustaining change, and making an impact.
Building Operational Excellence Systems: The academic foundation of the program is operational excellence systems, which include problem-solving systems, daily-management systems, strategic alignment and adaptability systems, and people-development systems.
Driving Decisions with Data: Analytics is more than a toolset; it is a mindset. It is a way of seeing, thinking and working with data that sharpens decision-making and reveals growth opportunities.
Creating and Sustaining Change: While data and analytics have the potential to inform sound decision-making and reveal new opportunities, that power is diminished if it collides with "established ideas and mindsets." The principles of change management can be applied to open eyes and minds to the new learning that analytics can provide.
Making an Impact: Impact from this program should go beyond the organization. During on-campus sessions, our students work closely with a nonprofit organization to make an impact on the community using the principles and skills learned from the program.


More than a series of lectures, the
MBOE program is an ongoing exchange of ideas and insights
. This powerful marketplace of ideas allows you to learn, challenge assumptions, rethink what success looks like and reorient your approach to solving problems. This exchange happens in four ways:
Customized Capstone Project: A cornerstone of learning in action, the Capstone Project offers a powerful return for both you and your organization. Based on an agreement between you, your sponsor and your coach, the Capstone Project lets you apply what you learn to an immediate challenge in your workplace. In addressing that challenge, you'll be leading a team within your organization and working with your sponsor and your coach to improve processes in your operation. Through their Capstone Projects, students have delivered dramatic financial returns on the investments that they and their organizations have made in the program.
Interactive Classroom Learning: While you are on campus you will learn through interactive discussions and case studies that focus on the individual components of operational excellence, as well as hands-on simulations. These on-campus sessions also serve as a forum for sharing experiences and learning from other students. Class sizes are kept intentionally small to facilitate blended learning across industries.
Convenient Online Enrichment: In between on-campus sessions, you will use Carmen, Ohio State's online learning management platform. This e-platform gives you easy access to program materials and course information and allows you to interact with your coach, instructors and classmates.
Immersive Industry Exploration: By traveling to select companies, you will experience firsthand how what you are learning is being put into practice through real-life case studies across industries. These site visits allow you to analyze operations and assess the value of ongoing process improvements in a variety of settings.
We are currently accepting applications for the Class of 2022 (classes begin December 2021) and admit students on a rolling basis.
If you have questions, please contact:
Laurie Spadaro, Director for MBOE
614-292-4209
spadaro.8@osu.edu
Visit
fisher.osu.edu/graduate/mboe
for more information.
Master of Business Operational Excellence Preview Day: Root Cause Analysis
Wednesday, March 3, 2021, 10 a.m. – 12 pm. ET
Master of Business Operational Excellence Preview Day: DNA of the Toyota Production System
Thursday, March 4, 2021, 12:15 – 2:15 p.m. ET
Master of Operational Excellence Preview Day: Leadership - The Persuasive Influencer
Saturday, March 6, 2021, 7:30 – 10 a.m. ET