2018 Lean and Six Sigma Conference
---
February 26 – 27, 2018 | Phoenix, AZ


2018 Lean and Six Sigma Conference Pricing

Early-Bird Pricing
(Ends January 12, 2018)

Regular Pricing
(Starts January 13, 2018)

ASQ Members:

$1,195

$1,295

Nonmembers:

$1,395

$1,495

No early bird rate associated with the group rates – rates below are always available

Group (5-19)

N/A

$1,045

Group (20+)

N/A

$945
Cancellation Policy
We understand that occasionally things do happen that prevent you from attending a program for which you have registered. If you find that you cannot attend the 2018 Lean and Six Sigma Conference, here's what you can do:
Send a substitute - substitutions can be made at any time, even onsite.
Transfer - Transfer your conference fee to another conference of your choice.
Cancel - Cancellations can be made any time prior to the start of the conference.
Requests for cancellations received on or before January 29, 2018 will receive a full refund. Requests received starting January 30, 2018 will incur a $150 processing fee. No requests for refunds will be accepted after February 21, 2018.
Note: Registrants who fail to attend are responsible for the entire conference fee
ASQ's Guarantee
If you are not satisfied with this event, we will gladly apply your registration fee to a future ASQ event.
ASQ reserves the right to cancel or reschedule any event, or to change speakers. Please be advised that ASQ is not responsible for any airfare penalties or hotel charges that may be incurred due to sold out, cancelled, or rescheduled events.
CONFERENCE LOCATION AND HOTEL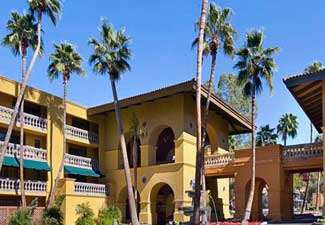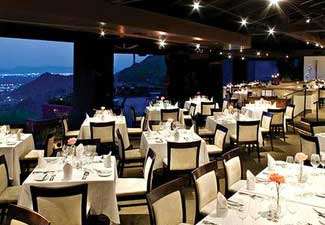 Pointe Hilton Tapatio Cliffs
11111 N. Seventh St.
Phoenix, AZ 85020
Resort Phone: 1-602-866-7500
Website: www.tapatiocliffshilton.com
Quick and Easy Reservations
Pointe Hilton Tapatio Cliffs

Booking Dates: February 22 – March 3, 2018
Special Rate Cutoff Date: February 1, 2018

Book Your Room Online Now: Pointe Hilton Reservations

Check-In: 4:00 p.m.
Check-Out: 11:00 a.m.

Rates: Starting at $195 single/double occupancy, plus applicable taxes.

Rooms must be guaranteed with a first night deposit (refundable up to 72 hours in advance of the convention date). Checks and credit cards are acceptable to establish prepayment. All credit cards used to prepay will be charged immediately.

Rates are available until either:
1) the contracted block of rooms has been filled, or
2) if reservations are made prior to February 1, 2018.
DISCLAIMER: Third-Party Reservations ASQ recommends that you only book your hotel reservations at the Pointe Hilton Tapatio Cliffs with the link or phone number provided at this page. Third-party agencies may contact you as an attendee and ask you to book your room through them. Please DO NOT book with these agencies, as they require you to pre-pay, but your reservation is not guaranteed. Please note that when making hotel reservations with internet booking companies, most reservations must be prepaid and are nonrefundable. ASQ and the Pointe Hilton Tapatio Cliffs cannot reimburse you for reservations made through these companies.
DIRECTIONS AND TRANSPORTATION INFORMATION
Car Service:
Execucar is our on-property car service. In baggage claim, please call Execucar at 1-800-410-4444 and inform them you are staying at the Pointe Hilton Tapatio Cliffs Resort. The call taker will direct you where to meet the car curbside outside of baggage claim. Wait time should be five to 15 minutes after making the call. You will be able to identify the vehicle by the front license plate, which will read "Execucar." Reservations in advance can be made by calling Execucar at 1-800-410-4444 or at www.execucar.com.
Sedan rate is $42.00, which can transport three people plus luggage or four with minimal luggage (subject to change).
SUV rate is $64.00, which can transport five to six people depending on amount of luggage (subject to change).
Departures From Hotel to Airport:
Transfers can be arranged through the bell desk (x7070) at the resort.
The cost for a sedan is $42.00 one way; the SUV costs $64.00 one way.
We recommend departing the resort at least two hours prior to your flight departure time.
Cash, credit, or suite charge is also accepted. Guests will need to check with the front desk if they wish to charge transportation to their suite.
Taxi:
Taxis range from $50-$55 one way (rates are subject to change).
Super Shuttle:
The Super Shuttle can be arranged by calling 602-244-9000 (individuals) or 602-225-2225 (groups).
Price starts at $19 per person. You may have one or two stops prior to reaching the resort. (Rates are subject to change. Call for a quote.)
Driving Directions to Pointe Hilton Tapatio Cliffs Resort From Sky Harbor Airport:
Pointe Hilton Tapatio Cliffs Resort
11111 North 7th St.
Phoenix, AZ 85020
Hilton Reservations: 1-800-947-9784
Resort: 602-866-7500
From any airport terminal, follow airport signs for 24th Street Exit.
Continue to follow airport signs for 24th Street and STATE ROUTE 51.
Go to STATE ROUTE 51 NORTH; follow 51 NORTH approximately 11 miles to the CACTUS ROAD EXIT.
Exit CACTUS ROAD; turn left (WEST) onto CACTUS ROAD (Cactus eventually turns into Thunderbird Road); continue to 7th STREET; turn left on 7th Street (SOUTH).
Follow 7th STREET SOUTH for ¾ mile and stay in the left lane.
The resort is situated on the mountainside on your left.
** Complimentary Guest Parking on Property **