Presenters and Course Instructors

John Vandenbemden


Biography
John Vandenbemden is a Master Six Sigma Black Belt with more than 30 years of experience in its application, including over 35 years in management systems. He has extensive experience in auditing and consulting in management systems requirements in the automotive, aerospace, heavy equipment, metals, service, medical devices, and healthcare industries. He is also an experienced instructor and consultant in the applications of quality, environmental, and OSHAS management system requirements as well as the application and instruction of various techniques, which include DoE, reliability, TPM, statistical analysis, Six Sigma, risk management, project management, APQP, PDCA, PDSA, root cause, 5S, lean enterprise, and TRIZ. Vandenbemden has held positions as a quality engineer, quality manager, vice president of quality, and trainer, providing training and ensuring compliance to TS 16949 automotive, AS 9100, ISO 13485, ISO 14001, and ISO 9001 requirements. He provides quality, environmental, health and safety training, and consultation to various clients as owner of Q-Met-Tech. Vandenbemden is a voting member of TAG 69, ANSI Z1, and TC 176 Subcommittees as well as chair of Tag 69 SC5 Acceptance Sampling. He is an Exemplar Global Certified EMS Associate Auditor and QMS Principle Auditor. He provides auditing services to SRI Registrars. Vandenbemden has a bachelor of science degree in mathematics from Indiana State University along with a master's degree in mathematics from Purdue University.
Gregory Gay


Biography
Gregory Gay is skilled in the use of precision measuring tools and layout inspection. He has worked with the application of inspection and geometric dimensioning and tolerancing (GD&T) principles for more than 20 years. Gay is an ASQ Fellow and is an ASQ Certified Quality Engineer (CQE), Quality Auditor (CQA), Quality Technician (CQT), and Quality Inspector (CQI). He has also been recognized as a Journeyman Mechanic in the Trade of Layout Inspection. Gay has instructed quality-related classes for five community colleges, various companies and ASQ. Gay is currently a part time instructor at Western Michigan University where he instructs a Metrology Lab course.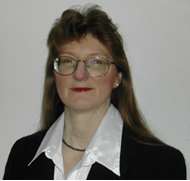 JD Marhevko


Biography
JD Marhevko is currently the SVP of Quality, Lean and EHS for Accuride Corporation. Four Accuride sites have won the prestigious Manufacturing Excellence Award (in 2014-2016). She has been involved in Operations and Lean/Six Sigma efforts for almost 30 years across a variety of industries. Jd is an ASQ Fellow. In 2016, Jd was awarded both the Shainin Medal and honored as one of the top 100 Women in Manufacturing by Washington DC's Manufacturing Institute. With ASQ she also holds the CMQ/OE, CQE, CSSBB and is a ASQ Certified Trainer for a variety of Quality Tools. She is an MBB and senior Baldrige Assessor in the state of Michigan. Jd is a Past-Chair of the ASQ Quality Management Division (QMD), a 21,000 member organization and supports several ASQ divisions in a variety of capacities. Jd is a Howard Jones awardee, the QMD's highest honor. She holds a BSE from Oakland University in MI and an MSA from Central Michigan University.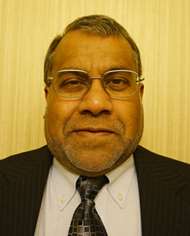 Dilip A. Shah


Biography
Dilip A. Shah has over 40 years of industry experience in metrology, electronics, instrumentation, measurement and computer applications of statistics in the Quality Assurance areas. He is currently a Principal of E = mc3 Solutions, a consulting practice that provides training and consulting solutions in ISO/IEC 17025, ISO 9001, Measurement Uncertainty and computer applications. Dilip is an ASQ Fellow and certified is an ASQ Certified Quality Auditor, Certified Quality Engineer and Certified Calibration Technician. Dilip is the former Chair of ASQ Section 810 Akron-Canton Section and ASQ's Measurement Quality Division. Dilip is the co-author of The Metrology Handbook (1st and 2nd editions) published by the ASQ Quality Press and has contributed to the 2010 re-write of the CCT Primer by the Quality Council of Indiana. Dilip participated in the initial development of ASQ's Certified Calibration Technician exam. Dilip participates actively in the measurement related issues through National Conference of Standards Laboratories International (NCSLI) and the west coast based Measurement Science Conference (MSC) where he presents sessions, papers and workshops. Dilip is the recipient of NCSLI's 2011 Education & Training Award, MSC's 2010 Andrew J. Woodington Award, ASQ-MQD's Highest Award, the 2005 Max J. Unis Award and co-recipient of MSC's 2003 Algie Lance Award for the Best Paper (Gage R. & R. versus ANOVA). Dilip has served as a Member of the A2LA Board of Directors (2006-2014). Dilip is a Chief Technical Officer for Workplace Training Inc. and Sapphire Proficiency Testing which provides many measurement-related training and proficiency testing options to the industry. Dilip is a frequent contributor to the ASQ Quality Progress Magazine's Measure for Measure column and ASQ Expert Answers Blog Contributor.
Jim Spichiger


Biography
Jim Spichiger is a certified Lean Six Sigma Master Black Belt with over twenty years' experience as an ASQ course instructor and over thirty years' experience in the quality profession as a manager, coach, engineer, black belt, and auditor. He has a degree in Mechanical Engineering from Villanova University, is a licensed Professional Quality Engineer, and holds eight ASQ Certifications. He has led numerous Six Sigma projects and lean initiatives, has mentored Six Sigma Green Belts, and has worked in the following industries: financial services, telecommunications, manufacturing & assembly, machining, nuclear, defense, and construction.
Spichiger is an ASQ Fellow, a two time Malcolm Baldrige examiner, and a former member of both ASQ Board of Directors and the Executive Committee of Quality New Jersey. Hs is currently the Chair of the ASQ Inspection Division and he is actively involved with the ASQ Columbus Section. In addition to teaching ASQ certification refresher courses, Jim has presented at numerous meetings, webinars and conferences on a variety of quality related topics.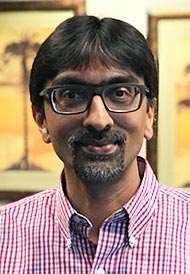 Anish Shah


Biography
Anish Shah is the General Manager of QC Training Services where he runs the day-to- day activities of a technical training organization, that engages customers, both individuals as well as organizations, in their quest to excel through exceptional learning methods. He assists clients in formulating their training roadmaps in the areas of machining, metrology, quality and GD&T. Shah continues to provide technical instruction in fundamental measurement principles, measurement systems analysis, and measurement practices with attention to evaluating and reducing measurement uncertainty. Previously he was the Director of Metrology at PQI responsible for the refinement and compliance of the company's metrology services. Shah also has experience in the disc drive industry, automotive sector, and earth moving industry. He was responsible for integration of 2D and 3D dimensional measurement systems for product, process, and tooling throughout several operations and plants.
Shah is a graduate of the Measurement Science program at the University of North Carolina/Charlotte and holds a Master's in Technology Management from the University of St. Thomas, St. Paul. He is an ASQ Certified Quality Engineer (CQE) and is currently an adjunct faculty for the Quality Assurance certificate in the Machine Tools program at Hennepin Technical College.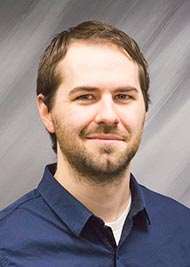 Josh Worthley


Biography
Josh Worthley is the Instructor of Dimensional Metrology at Danville Community College (DCC) where he teaches metrology courses ranging from Technical Math and Blueprint Reading to Advanced CMM Programming and Intro to Lean & Six Sigma. Worthley also serves as the lead coordinator for the ASQ Certified Quality Inspector (CQI) Apprenticeship Training Program at DCC, which qualifies students to sit for the CQI exam immediately upon graduation. Since its inception in 2016, this program has successfully produced 23 CQI's. Before entering into higher education, Worthley spent numerous years in the aerospace and defense industry in various quality roles including Quality Technician, CMM Programmer, and Continuous Improvement Lead. Worthley has multiple AAS degrees in technical studies and holds four ASQ certifications. In addition to teaching, he provides customized quality-related industry training through the college and contract AS9102 inspection support.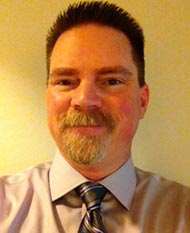 Kevin Posey


Biography
Kevin Posey is a Sr. Manager of Quality for Risk Management at Beckman Coulter and is a quality and regulatory executive manager and leader with over 27 years' international experience in quality management, product development, manufacturing, and regulatory approval for medical devices, in vitro diagnostics, defense and aerospace, mining and exploration, as well as industrial equipment and controls. He is an active practitioner and also occasionally consults, trains, writes, and speaks on quality management, auditing, innovation, and medical devices. Posey holds an undergraduate degree in Aerospace Engineering from the University of Texas to which he's added an MBA in international business from Penn State.
Posey has co-authored two books in the Quality arena; The Executive Guide to Innovation, and The Supplier Quality Professional Handbook, both from Quality Press. He has been an instructor and course developer with ASQ since 2009, teaching the CQA Refresher, the CSQP Refresher, and the CCT Refresher. Posey is the Education and Training Chair as well as Treasurer for the ASQ Audit Division, a founding member of the Innovation Division of ASQ, and an ASQ Senior Member, and has eight ASQ certifications. He also has held the RAC certification for the EU from RAPS.