Keynote Speakers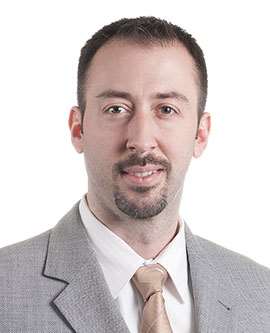 Zachary Cobb
Director of Engineering and R&D
Hexagon Manufacturing Intelligence
Biography
Zachary Cobb, Director of Engineering and R&D for Hexagon Manufacturing Intelligence, is responsible for the design, development and support for stationary and portable coordinate measurement machines and accessory products. He previously served in engineering management roles at Loud Technologies in Massachusetts and Mackie Designs in Reggio Emilia, Italy, where he led teams in the development of professional sound reinforcement products. Gaining expertise in engineering management at an international level, Cobb learned the value of cross cultural awareness and its importance to engineers working in a global organization. Cobb holds a Bachelor of Science degree in Electrical Engineering (BSEE) from Worcester Polytechnic Institute.
Presentation: Shaping the Future of Manufacturing
Today, manufacturers are squarely focused on re-engineering product development with single-minded purpose. From concept to reality, we are heading toward a connected world where data informs the process every step of the way. This keynote session will present a frontline view on how emerging technologies, processes and production methods are shaping the future of manufacturing. Mr. Cobb will discuss concepts of connectivity and the importance of linking systems and information together. He will address the role model-based engineering plays in the tools, connectivity, data analysis and quality in the organization. The session will also cover the changing workforce and its impact on the enterprise. Attendees looking to leverage the benefits of Smart Factory practices will find Cobb's outlook on the future both helpful and exciting.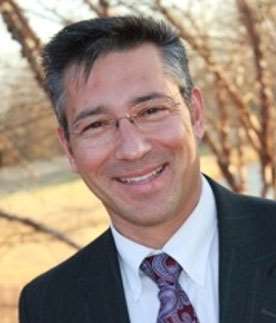 Eric Hayler
Lean Six Sigma Master Black Belt, BMW Manufacturing
Biography
Eric Hayler is a Lean Six Sigma Master Black Belt at BMW Manufacturing in Spartanburg SC. Previously he was the head of BMW's Central Laboratory, and the Analytical Laboratory Manager in the Research and Development department of the Engineered Minerals Division of the JM Huber Corporation. Eric is a graduate of Rutgers University and holds a PhD in Solid State Inorganic Chemistry.
Eric has been Adjunct Professor of Chemistry at Mercer University in Macon, GA. He has served on the Executive Committee of the Board of Trustees of the Southern Association of Colleges and Schools Commission on Colleges, the regional body for the accreditation of degree-granting higher education institutions in the Southern states.
Eric was the 2017 ASQ Chair of the Board of Directors and has served ASQ in a number of capacities. In addition, he has been a member of the Board of Examiners for the South Carolina Governor's Quality Award.