Presenters and Course Instructors

ASQ Certified Quality Technician Exam Preparation Course


John Vandenbemden


Biography
John Vandenbemden is a Master Six Sigma Black Belt with more than 30 years of experience in its application, including over 35 years in management systems. He has extensive experience in auditing and consulting in management systems requirements in the automotive, aerospace, heavy equipment, metals, service, medical devices, and healthcare industries. He is also an experienced instructor and consultant in the applications of quality, environmental, and OSHAS management system requirements as well as the application and instruction of various techniques, which include DoE, reliability, TPM, statistical analysis, Six Sigma, risk management, project management, APQP, PDCA, PDSA, root cause, 5S, lean enterprise, and TRIZ.
Vandenbemden has held positions as a quality engineer, quality manager, vice president of quality, and trainer, providing training and ensuring compliance to TS 16949 automotive, AS 9100, ISO 13485, ISO 14001, and ISO 9001 requirements. He provides quality, environmental, health and safety training, and consultation to various clients as owner of Q-Met-Tech. Vandenbemden is a voting member of TAG 69, ANSI Z1, and TC 176 Subcommittees as well as chair of Tag 69 SC5 Acceptance Sampling. He is an Exemplar Global Certified EMS Associate Auditor and QMS Principle Auditor. He provides auditing services to SRI Registrars. Vandenbemden has a bachelor of science degree in mathematics from Indiana State University along with a master's degree in mathematics from Purdue University.
CMS Metrology Certification Preparatory Course & Exam: Certification for Level 1 Traditional and Portable CMM Operators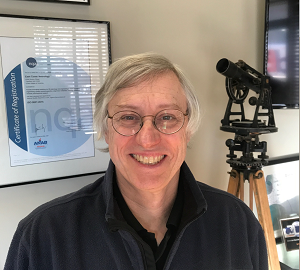 Thomas C. Kinnare


Biography
Tom Kinnare is a Principle Engineer at ECM- Global Measurement Solutions and the lead developer in the ECM Training Division. Over the past 16 years at ECM, Tom has been instrumental in the advancement of metrology practices throughout the industry. Through a developed collaboration with the National Physical Laboratories (NPL), Tom worked to institute an internationalmetrology education and certification training program.
Prior to ECM, Tom spent two decades working as an Engineer in the Aerospace and Tooling Industries, which included roles as a Design Engineer for the Rockwell B-1 Program, and Engineering Manager and Lead Designer for a mid-size tooling design and build company.
Tom currently serves on the American Society of Mechanical Engineers (ASME) Y14.45, GD&T Reporting Subcommittee, and the Coordinate Measurement Society(CMS)Certification Committee. In conjunction with the ECM suite of training courses, Tom is a certified trainer and proctor for CMS Certification Preparatory Course and NPL's Dimensional and Large Volume Measurement courses.
Tom received a Bachelor of Science degree in Mechanical Engineering from the Massachusetts Institute of Technology (MIT). Tom's graduate level education includes studies in Naval Architecture, Structures and Hydrodynamics.
ASQ Certified Quality Inspector Exam Preparation Course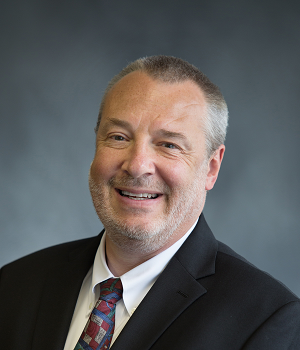 Jim Spichiger


Biography
Jim Spichiger is a certified Lean Six Sigma Master Black Belt with over twenty years' experience as an ASQ course instructor andover thirty years' experience in the quality profession as a manager, coach, engineer, black belt, and auditor. He has a degree in Mechanical Engineering from Villanova University, is a licensed Professional Quality Engineer, and holds eight ASQ Certifications. He was instrumental in the development of both the CQI and CQT exam preparation training courses.
Spichiger is an ASQ Fellow, a two time Malcolm Baldrige examiner, and a former member of both ASQ Board of Directors and the Executive Committee of Quality New Jersey. He is actively involved with the ASQ Inspection Division, his local Section and on several of the Society's committees and councils. Spichiger writes a quarterly column for Quality Magazine and has presented at numerous meetings, conferences and webinars on a variety of quality related topics.