Our Conference Is Going Virtual
Reimagining Quality
8:15 a.m. – 8:35 a.m.
Harnessing the Power of Creative Collaboration
Quality is all about delivering a valued experience leading to satisfied customers. In new product and service development, however, we sometimes struggle to understand what features and attributes lead to customer satisfaction. Design thinking is an evolving methodology to identify the customer journey before selecting features for products and services. In this presentation, quality management practitioners will learn how to apply design thinking tools to improve the stakeholder experience. Beware – active participation is a requirement!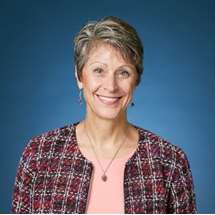 Teresa Jurgens-Kowal is passionate about innovation. She is a writer, mentor, coach, and trainer. Teresa founded Global NP Solutions in 2009 to help individuals and organizations learn, adopt, transform, and sustain innovation. She enjoys helping people reach their highest levels of success with innovation. Teresa's consulting clients include a full spectrum of large industry corporations to entrepreneurs seeking to launch new products. She coaches executives and managers to improve innovation performance using a variety of work style assessments and customized tools. Teresa frequently presents keynotes and breakouts locally and nationally on her favorite topics of innovation, design thinking, and product development. As a Registered Education Provider (REP) with the Product Development and Management Association (PDMA), Teresa has written the #1 best-selling book for New Product Development Professional (NPDP) certification, NPDP Certification Exam Prep: A 24-Hour Study Guide. She recently published a chapter on leading virtual teams for innovation projects with the Virtual Team Model (VTM) (October 2018, Leveraging Constraints for Innovation). She has recently released The Innovation ANSWER Book, a comprehensive guide to building innovation leadership.


8:40 a.m. – 9:00 a.m.
New Normal for QA-QC
Prior to COVID -19 the physical assurance of QA/QC was must. The quality control programs were effectively implemented with multiple layers of resources including suppliers Quality team, Buyer quality representation (internal or external) and buyer engineering team. The pandemic challenged us to think differently and implement the innovative ways of ensuring the quality.
Technological Development: As an industry and Bureau Veritas as an organization historically had been using remote supervision process utilizing the Google Glass since 2014 for internal resource audits during their work in the field. During last couple of years with advancement in the technology the solution like 3-D asset and HoloLens technologies etc. some more innovative solutions were introduced in the industry to support optimizing the QA-QC implementation with a mixture of physical & virtual presence,
New Normal: To address the challenges from COVID-19 situation it became important to develop solutions which can assure implementation of effective Quality Control, we see the future in optimized "Physical & Virtual" deputation of resources and process.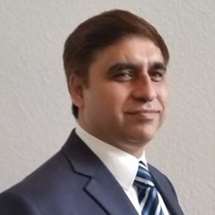 Rajiv Sabharwa, Director of Business Development: Bureau Veritas, is an Infrastructure Sector Specialist with proven multidimensional global experience. His experience spans across key functions as Sales, Business Development, Customer Relationship management and project management.

He possesses in-depth knowledge of Oil & Gas industry and Power industry with comprehensive expertise in LNG and downstream Sector. He has successfully formed profitable and long-lasting relationships on executive, technical, and business levels.
He has strong international experience and well-versed in cross-cultural business practices cross North America, Europe, and Asia. He has expertise in global business protocols and adept at collaborating with business and technology executives in these geographies.


9:25 a.m. – 9:45 a.m.
Quality as a Change Management tool
During these times that are demanding readjusting, changing, reengineering; the way we will handle and focus quality in our companies and throughout all industries is key for success. Based on principles from the books "Who moved my cheese" and "How to survive change …you didn't ask for.", as well as quality and continuous improvement tools, such as: Brainstorming, process analysis, cause analysis, Plan-Do-Check-Act (which is also how ISO 9001:2015 is structured) is how companies will ace on their sustained change.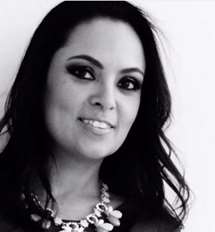 Nuria Aguilar
Current Quality Management System administrator for EPE Industries USA, Inc.
Bilingual executive with over 15 years of Supply Chain, Manufacturing and Quality experience with increasing responsibility in the Automotive, Electrical, Aerospace; Information Technology & Services; Machinery Mechanical/Engineering, Vinyl Windows and Doors and Packaging Industries.

Certified lead auditor AS9100 and ISO9001:2015

Experience in negotiating commercial contracts.
Sustained cost savings projects.
Ability to liaise with others at any level and manage teams as required.
Persuasive, determined, and conscientious individual.
Enthusiastic, loyal, self-motivated, and flexible within the ever-changing business landscape

9:50 a.m. – 10:10 a.m.
Designing a Comprehensive Quality Metric to Drive Excellence
The Houston Forensic Science Center initiated a DMADV project to determine how to measure quality. The goal of the project was to design an actionable metric to measure quality with a DPMO-like calculation in mind. After voice of the customer sessions and Kano analysis the results were surprising. Quality is not just about audits, counting defects and conforming to standards. Quality is also about employee engagement, professional development, and innovation.
This 18 min session will provide quality professionals with a model to help discover factors that impact quality. Attendees will learn the value of voice of the customer sessions to understand how the organization defines quality and the importance of measuring all factors.
Objectives:
Learn how you can discover factors that impact quality
Understand how to cultivate a preventive quality culture
Discover your leading indicators of quality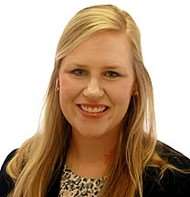 Aimee Grimaldi is a Project Engineer at the Houston Forensic Science Center where she leads process improvement initiatives for the organization. Aimee has four years of experience in project management and has fifteen years of experience with ISO 17025 in the forensic science industry. Ms. Grimaldi holds a Master of Science degree in Forensic DNA and Serology from the University of Florida. She is an ASQ Certified Six Sigma Black Belt and a Certified Quality Auditor (ASQ-CQA).


10:15 a.m. – 10:35 a.m.
Efficient inspection management
A structured method for collecting quality data and focusing improvement initiatives for greatest impact.
This presentation focuses on improving the ability of an organization to make effective process decisions by gaining increased visibility across multiple jobs, inspections, and facility locations. A structured methodology is key to establishing an efficient inspection management program that allows identifying trends, mining data for critical factors and failure patterns (weld reject rates, welder performance, material issues, coatings, mill performance), and focusing quality efforts where they make the biggest impact.
Organizations sometimes take a "checkbox" approach to quality control, collecting inspection reports and never again referring to them unless there is a problem. A standardized inspection reporting methodology is presented that enables easy report comparison and trending, as well as generation of key performance indicators. The standardized method enables guided information entry, yielding usable, analyzable data. The data provides insight into activities performed, as opposed to after-the-fact nonconformance and corrective action processes. Increased visibility (proactive monitoring) is key to having a robust and effective inspection management program.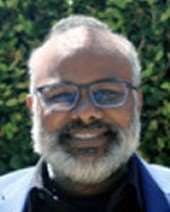 Tash Baksh
Cardno – QHSSE and Operation Excellence Director.
American Society of Safety Professionals Energy Corridor Chairperson.
Responsible Care and operational excellence expertise in solving challenges in the energy, oil, gas, and chemical industries from design, manufacturing, operations, supply chain, and customer service. A collaborative results-based leader with exceptional skills in change alignment, execution improvement, value engineering, negotiation, auditing, and regulatory compliance.


11:00 a.m. – 11:20 a.m.
TBD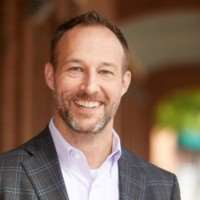 Jeff Schiefelbein
Award-Winning Culture → Unmatched Energy Advice
Proven track record of executive leadership, culture building, and innovation through extensive experiences in sales, coaching, company start-up, and strategic management. Built multi-channel approach to grow commercial sales in deregulated electricity market to record levels. Nationally recognized for creation and implementation of several highly successful nonprofit corporations.

Specialties: Building teams, coaching for success, motivational speaking, innovation through technology and process improvement.


11:25 a.m. – 11:45 a.m.
Leadership and Agility in Chaotic and Uncertain Times.
True leadership is seldom seen in times of easy and normal situations—it is seen when things spontaneously go bad. In this talk, we will explore the heuristics and attributes of people that lead us in chaotic and uncertain times. We will discuss topics and methods around situational awareness on identifying complex problems, the types of decision processes we should use when dealing with complexity, and the stance of leadership when outcomes are far from certain. Along with this, we will also explore how the Agile and Lean mindset improves the quality, effectiveness, and innovation during tumultuous times. The goal of this talk is to give you some new tools that you can put into your leadership toolkit and hopefully enable you to lead your teams to success in both the best and the not so best times.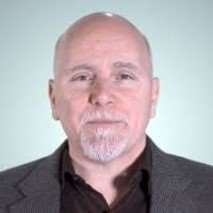 Ray Arell is a thought leader passionate about helping companies take better advantage of the Agile mindset and methods. In his 30+ year career, he has been responsible for helping to build cutting edge semiconductors for consumer, business, military, and medical systems. He also directly built and transformed many successful worldwide organizations, and over the past five years has been coaching other leaders to do the same with their teams. Ray has extensive knowledge of large-scale Agile adoptions, engineering practices, Lean, and systems engineering. He is also an accomplished worldwide speaker, and he has delivered over 30 keynotes and countless talks/workshops. He is a staff member of Agile Alliance and is the founder and CEO of nuAgility, LLC. Lastly, he serves as a member of the board of directors of the Forest Grove Foundation, a 501(c)(3) nonprofit supporting charitable and community-building efforts.


| | | | |
| --- | --- | --- | --- |
| Start | End | Topic | Speaker |
| 8:00 a.m. | 8:15 a.m. | Moderator Welcome | |
| 8:15 a.m. | 8:35 a.m. | Harnessing the Power of Creative Collaboration | Teresa Jurgens |
| 8:35 a.m. | 8:40 a.m. | Q&A | |
| 8:40 a.m. | 9:00 a.m. | New Normal for QA–QC | Rajiv Sabharwa |
| 9:00 a.m. | 9:05 a.m. | Q&A | |
| 9:05 a.m. | 9:25 a.m. | Breakout Sessions/Networking | |
| 9:25 a.m. | 9:45 a.m. | Quality as a Change Management Tool | Nuria Aguilar |
| 9:45 a.m. | 9:50 a.m. | Q&A | |
| 9:50 a.m. | 10:10 a.m. | Designing a Comprehensive Quality Metric to Drive Excellence | Aimee Grimaldi |
| 10:10 a.m. | 10:15 a.m. | Q&A | |
| 10:15 a.m. | 10:35 a.m. | Efficient Inspection Management | Tash Baksh |
| 10:35 a.m. | 10:40 a.m. | Q&A | |
| 10:40 a.m. | 11:00 a.m. | Breakout Sessions/Networking | |
| 11:00 a.m. | 11:20 a.m. | To Be Determined | Jeff Schiefelbein |
| 11:20 a.m. | 11:25 a.m. | Q&A | |
| 11:25 a.m. | 11:45 a.m. | Leadership & Agility in Chaotic & Uncertain Times | Ray Arell |
| 11:45 a.m. | 11:50 a.m. | Q&A | |
| 11:50 a.m. | 12:00 p.m. | Closing Remarks | Luciana Paulise |
| 12:00 p.m | 12:30 p.m. | Networking | |
Thank You to Our Sponsors
---