2020 Audit Division Conference
---
October 8 – 9, 2020 | Orlando, FL


Presenters and Course Instructors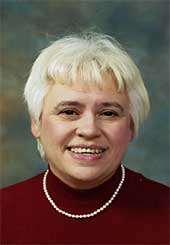 Denise Robitaille


Biography
Denise Robitaille has authored a dozen books, including: ISO 9001:2015 Handbook for Small and Medium-Sized Businesses.
She is chair of ISO PC302 (project committee that revised ISO 19011) and an active member of USTAG to ISO/TC 176. As a member of the ASQ Standards Committee she championed the development of ASQ TR2 on Cost of Quality. She has participated internationally in standards development for over 18 years. Over the years, she has trained thousands of individuals in auditing and corrective action.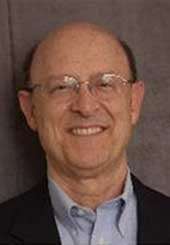 Barry Craner


Biography
Barry Craner an industry leader in risk management, having taught risk management in a variety of settings including two major state universities for the last 12 years, the FDA, Fortune 500 companies, and startups. He has more than 40 years of medical device, dotcom, and aerospace industry experience in managing engineers and scientists.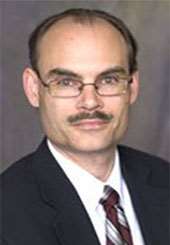 Denis Devos


Biography
Denis Devos is a professional engineer with a long career supporting the automotive industry. He is a Fellow of the ASQ and is a recognized expert in the application of the ISO 9001 and IATF 16949 Standards.
Denis was the developer of the Risk is the Compass risk-based audit model in 2001. He works with clients in a variety of industries, providing internal audit services and training for QA practitioners and internal auditors.Denis is a regular contributor to ASQ conferences at the Audit Division, Management Division, and the World Conference on Quality and Improvement.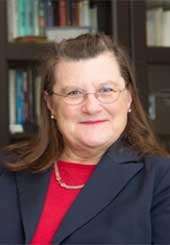 Grace Duffy


Biography
Grace has over 40 years' experience in successful business and process management in corporate, government, education, and healthcare. Grace uses her experience as President, CEO and senior manager to help organizations improve.
She has authored 13 texts, additional book chapters, and many articles on quality, leadership and organizational performance.
Grace is a frequent speaker and trainer. Grace holds an MBA from Georgia State University. She is an ASQ CMQ/OE, CQIA, SSGB, and CQA.
Grace holds an LSS Master Black Belt, ASQ Fellow and Distinguished Service Medalist. Grace is the 2014 Quality Magazine Quality Person of the year and the 2016 recipient of the Asia-Pacific Quality Organization Milflora M. Gatchalian International Woman in Quality Medal.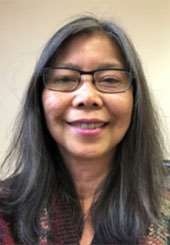 Janet Smith


Biography
Janet Smith has more than 25 years of quality management experience in medical device, printed circuit board and commercial manufacturing environment.
ASQ certifications: LSSBB, CQA, CQE and CQM
Education: Chemical Engineering graduate - University of Santo Tomas (US accredited University in the Philippines).
Currently employed with ProTrans - 3PL company in Indianapolis, IN as Director of Quality & Continuous Improvement.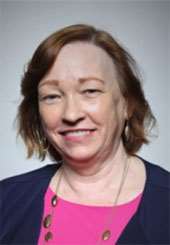 Mary Chris Easterly


Biography
Mary Chris Easterly, Associate Director, Quality Audits & Compliance at Merck, has 32 years of experience in technical and quality roles in the pharmaceutical and medical device industries. She has earned ASQ CQA, CMQ/OE, CPGP, and CSQP certifications, and has participated in all phases of certification exam development and review for these certifications. She is a member of the ASQ CQA subcommittee and the Quality Press Review Board. Mary Chris is a senior ASQ member and past chair of the ASQ Raleigh, NC section.

Mary Chris has conducted global and internal audits to evaluate compliance with Good Manufacturing Practice regulations for human and animal health products, as well as controlled substance requirements. She has developed and presented training on numerous auditing and quality system topics at Merck, industry professional organizations, and ASQ conferences. She is a member of the Writing Group that is drafting a Data Integrity technical report that can be used by any industry that has a quality management system.

Mary Chris has a B.S. in Industrial Engineering and Operations Research from Virginia Tech, and a M.S. in Quality Assurance from California State University at Dominguez Hills.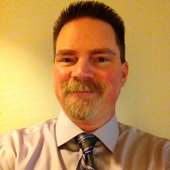 Kevin Posey


Biography
Kevin Posey has a wide variety of technical and quality assurance management skills, and is a recognized expert in the application of the ISO 9001, ISO 19011, and ISO 13485 families of Standards. Kevin represents US industry on the ANSI Technical Advisory Group to ISO/PC 302 that is currently reviewing and revising ISO 19011 for Auditing of Quality Management Systems. Kevin is also a voting member of ANSI's ASC Z1 Committee which is charged with review, modification, and adoption of international standards as American National Standards.
Kevin is a quality and regulatory executive manager and leader with over 26 years' international experience in quality management, product development, manufacturing, and regulatory approval for medical devices, in vitro diagnostics, defense and aerospace, mining and exploration, as well as industrial equipment and controls. He also consults, trains, writes, and speaks on quality management, auditing, innovation, and medical devices. Kevin holds an undergraduate degree in Aerospace Engineering to which he's added an MBA in international business.
Kevin has co-authored two books in the Quality arena; The Executive Guide to Innovation, and The Supplier Quality Professional Handbook. He has been an instructor and course developer with the ASQ Learning Institute since 2009, teaching multiple courses and topics including the Certified Quality Auditor Refresher, the Certified Calibration Technician Refresher, Medical Device Import/Export, as well as Supplier Management and Auditing. Kevin is the Education and Training Chair as well as Treasurer for the ASQ Audit Division, a founding member of the Innovation Division of ASQ, and an ASQ Senior Member, with certifications as a Manager of Quality and Operational Excellence, Quality Engineer, Quality Auditor, Biomedical Auditor, Software Quality Engineer, Calibration Technician, Quality Technician, and Six Sigma Green Belt. Kevin also holds the RAC certification for the EU from RAPS.