Course Instructors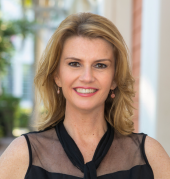 Elisabeth Thaller


Biography
Elisabeth Thaller is President of Beyond Conformity Inc. with 25+ years of experience in management system consulting, training, auditing, and conformity assessments in multi-cultural environments worldwide.

Lead assessor for accreditation programs for safety and environmental management systems for the oil and gas industry. Certus-certified ISO 9001, ISO 14001 and ISO 45001 Lead Auditor.
Participated in the revision of ISO 19011:2018 (auditing management systems); member of US TAG 176, the ISO Auditing Practices Group, and the ISO Spanish Translation Task Force.
Co-Author of the book "Beyond Compliance" ISBN 987-1-932828-45-0
Elisabeth is fluent in German, English and Spanish.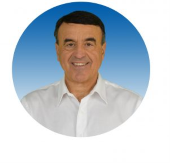 Angelo Scangas
Biography
Angelo Scangas has more than 35 years of experience in engineering, quality systems, operations, and process improvement in the Medical Device, Automotive, Aerospace, Consumer, Electronic, Healthcare, and Chemical Industries. His background includes product development, design/process engineering, supply chain management, supplier quality, quality system design and regulatory compliance.
Angelo is a senior member of American Society for Quality (ASQ), a CQA (ASQ Certified Quality Auditor), and a Lead Auditor for ISO 13485:2016, ISO 9001:2015, AS9100:2016 and IATF 16949:2016.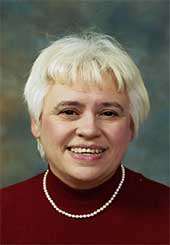 Denise Robitaille


Biography
Denise Robitaille has authored over a dozen books, including The Corrective Action Handbook, and her most recent, Remote Auditing: A Quick and Simple Guide for Management System Auditors.
She has participated internationally in standards development for over 20 years, serving in a variety of roles, including chair of PC302, (project committee that revised ISO 19011, guidance on auditing quality management systems). She is an ASQ Fellow and certified lead assessor. She's conducted hundreds of trainings on multiple topics including corrective action, root cause analysis and internal auditing. Denise is internationally recognized for her work and is a frequent speaker at conferences.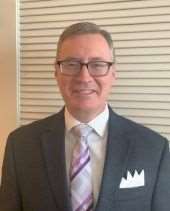 Paul Russell


Biography
Paul Russell, CQA, is Managing Director for QualityWBT Center for Education and the JP Russell Learning Center. For 18 years, Paul Russell (ASQ Certified Quality Auditor) has worked with Web-based training and blended learning classes approved by the American Society for Quality. He is a voting member of the United States Technical Advisory Group (US TAG) ISO/TC 176 for Quality Management Systems standards. Paul has put "boots on the ground" performing over 100 internal audits in the health industry to maintain Food and Drug Administration (FDA) and European Union (EU) compliance for over 45 blood bank locations, five blood manufacturing facilities, and over 31 blood mobiles. Paul has performed over 160 pharmacy audits in the Midwest/Northeast/Mid-Atlantic/South regions of the US to maintain Drug Enforcement Agency (DEA) and FDA compliance as well as pharmacy specific adherence to the drug laws of 21 states and one District. He has taught face-to-face internal training classes regarding current Good Manufacturing Practices (GMP) to support Corrective Action (CA) and various audit conformance measures. Paul has taught many face-to-face multiple-day classes regarding the ISO 9001 Internal Auditor, ISO 9001 Lead Auditor, and ISO 13485 Lead Auditor.

Paul has spent many fun years with ISO 9001, ISO 13485, 21 CFR 606, 21 CFR 640, 21 CFR 860, and 21 CFR 1300-1317.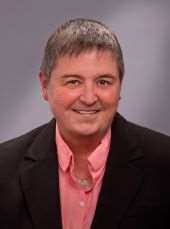 Shauna Wilson


Biography
Shauna Wilson's research and experience in virtual team communication and development of virtual auditing methods has made her the leading expert in Remote Auditing. She earned an MS in Engineering focused on Organizational Performance Technologies and Instructional Design. Shauna wrote InterneTeaming.com: Tools to Create High Performance Remote Teams and co-authored eAuditing Fundamentals: Virtual Communication and Remote Auditing. Shauna has been featured in Quality Progress, The Auditor, and ASTD's InfoLine. Shauna served as the US Expert for PC/TAG302 ISO19011:2018 Auditing Management Systems Guideline and holds an Exemplar's Principal QMS Auditor certification. Shauna is currently serving as ASQ Portland Section Chair.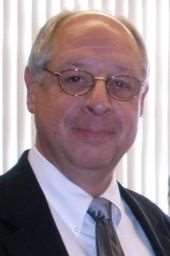 Dr. Milton Krivokuca


Biography
Dr. Milton Krivokuca is the Interim Program Coordinator for the Master of Science Quality Assurance program at California State University Dominguez Hills, Carson, CA. He has presented contemporary quality topics at conferences in Europe, Middle East, Africa, and Asia, as well as locations throughout the United States and Canada. He is past chair of ASQ, Quality Management Division, an ASQ Fellow, ASQ Los Angeles Section 700 Simon Collier Quality Award recipient and 2020 ASQ Section 701 Orange Empire Quality Guru of the Year.

Dr. Krivokuca's advanced degrees include an MA, MBA, and a DBA. He is a CMQ/OE and CQA.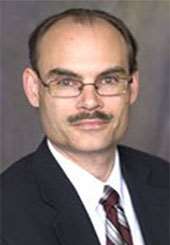 Denis Devos


Biography
Denis Devos is a professional engineer with a long career providing QMS training and advisory services. He is a Fellow of ASQ and is a recognized expert in the application of the ISO 9001, IATF 16949 and ISO 14001 Standards. Denis was the developer of the Risk is the Compass risk-based audit model in 2001. He works with clients in a variety of industries, providing internal audit services and training for QA practitioners and internal auditors. Denis is a regular contributor to the Audit Division conference, having shared his insights and expertise with us for over 15 years in a row. He also contributed to the recently published ASQ Certified Quality Auditor Handbook, Fifth Edition.