ASQ Employment
We believe that ASQ is a great place to work. Here's why:
ASQ is a growing, global organization, with offices and employment opportunities in Milwaukee (Wisconsin), China, Mexico, and India.
We are mission-driven. As the leading authority on quality in all fields and industries, ASQ shares the ideas and tools that make our world work better.
We offer a collaborative, team-oriented environment where you can make a difference.
Our headquarters are in the middle of downtown Milwaukee, conveniently located near major freeways, the stylish Third Ward neighborhood, shops, restaurants, and the beautiful lakefront.
See our current opportunities and apply.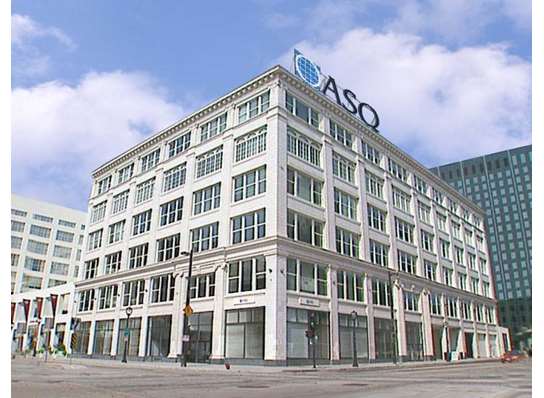 ASQ Core Values
At ASQ, our employees exemplify the following Core Values:
Providing Value to Members of the Community
Innovation and Quality
Passion and Commitment
Teamwork and Partnering
Meet Our Leaders
ASQ is governed and managed by seasoned leaders. They include an Executive Council and a Board of Directors consisting of experts in the quality field. A management committee leads our day-to-day operations. Meet the leadership team.


Benefits
We offer an excellent benefits package that includes:
Medical insurance
Dental insurance
Vision insurance
403b retirement plan with company match and contributions
Paid time off
11 paid holidays
Tuition reimbursement
Short and long-term disability
Life insurance
AAP/Diversity Statement
ASQ's mission and core values require each staff member to perform professionally and personably. How the employee relates to coworkers, customers, and visitors is as important as the employee's technical knowledge and ability. Respect and consideration for coworkers, customers, and visitors is a requisite of successful role performance. ASQ's diversity vision requires each employee to promote in principle and in practice an inclusive environment that maximizes opportunity and responsibility for each member, volunteer, employee, and stakeholder in the organization.
We are proud to be an EEO/AA employer M/F/D/V. We maintain a drug-free workplace and perform pre-employment substance abuse testing.
Apply Today
Please see current opportunities at ASQ and apply.
If you need any assistance seeking a job opportunity at the ASQ headquarters in Milwaukee, WI, or if you need reasonable accommodation with the application process, please call 800-248-1946 or contact us at hr2@asq.org. Please note, this contact information is only for positions within our headquarters. If you are a member inquiring about positions outside of ASQ's headquarters, please continue to this link to create a personal account.
ASQ maintains an affirmative action plan for persons with disabilities and certain classes of veterans. If you wish to view the affirmative action plan for persons with disabilities and veterans, contact ASQ's Human Resources Department at 800-248-1946 during normal working hours.